Love it or hate it, this is the 2017 Evoque Convertible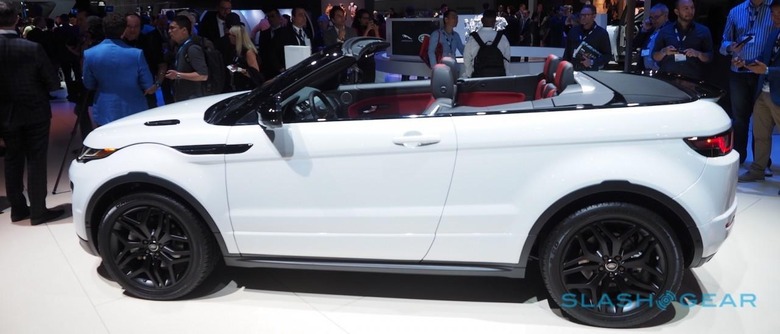 A drop-top, off-road-capable, fashion-friendly, urban SUV might seem like an odd beast, but Range Rover clearly thinks it has legs in the
. Taking the broadly popular CUV and lopping off its metal roof, the open-air Evoque has a fabric hood that drops in eighteen seconds, and which can be used at speeds up to 30 mph.
It's definitely visually distinctive. Up to the waistline, it's Evoque as normal with meaty fenders, big wheels, and plenty of aggression. If you love the regular three-door car, you'll probably get a kick out of the Convertible.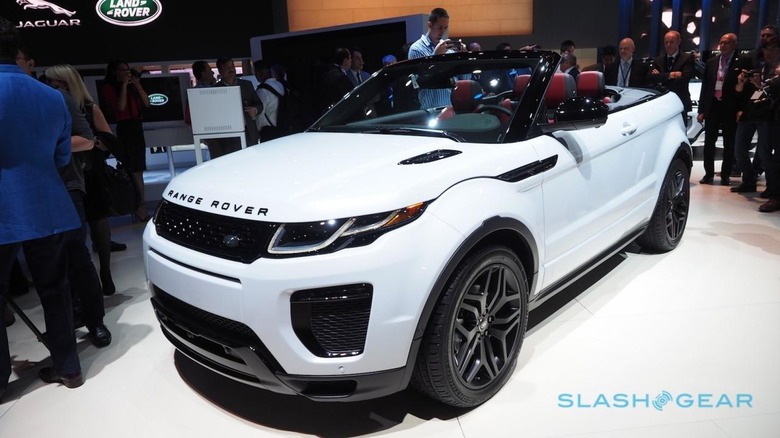 Inside, there's space for four, with surprisingly decent legroom in the rear. Figure on giving some of that up if you have anything but the bare minimum to transport, however.
Range Rover has been careful to leave space for at least one golf bag in the trunk – apparently not having that would be a deal-breaker for the Evoque's target audience – but if you have anything else you'll have to keep it in the rear. There's a ski hatch for longer items.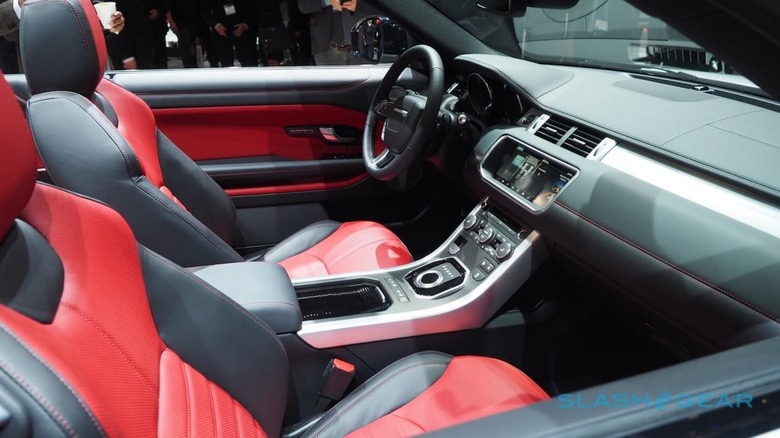 Actually going offroad to the slopes should be just as possible as it is in the hardtop. Range Rover will offer the Evoque Convertible with its 240 HP Si4 turbocharged engine in the US, though international markets will also get a diesel option.
Either way, there's all-wheel drive, a nine-speed automatic transmission, and the same electronic trickery that makes hill-descent, treacherous gravel/snow/ice driving, and other more arduous conditions a little more straightforward.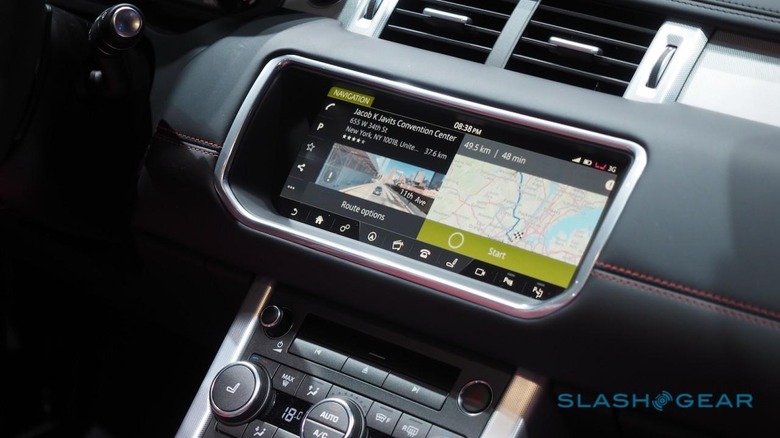 In the dash, Jaguar donates its InControl Touch Pro infotainment system, here paired with a 10.2-inch widescreen touch display.
Whether you think the Evoque Convertible is your next urban must-have or a roofless monstrosity, there's no denying that it'll probably sell like hotcakes. Range Rover struggled to meet initial Evoque demand, and the same is likely to be true for this new, unusual variant.
It'll go on sale in mid-2016, with pricing yet to be confirmed.
[gallerybanner p="415098"]