Range Rover Evoque Convertible can drop the top at up to 30mph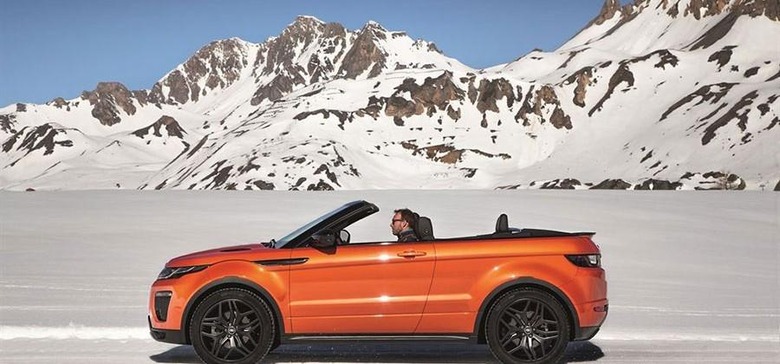 We've known for a while now that
was working on a convertible SUV based on the Evoque. We've also known for a while that Nissan failed miserably when it tried the convertible SUV with the Murano CrossCabriolet, granted the Evoque is a much more attractive vehicle. Range Rover claims that it is the first luxury compact convertible SUV in the world.
The SUV uses a lightweight fabric roof that can drop in 18 seconds and can be lowered at speeds up to 30 mph. Evoque Convertible offers enough room inside for four adults and has a trunk packing 251-liters of space and a hatch just for skis.
Rover is debuting its next-gen infotainment system with this car featuring a 10.2-inch touchscreen. The convertible version of the Evoque doesn't give up the off-road prowess Range Rover is known for, it uses the same all-terrain system as other Evoque models.
Buyers can choose from the Si4 gas engine or an Ingenium diesel. Chances are only the gas version will land in the states. The Evoque Convertible will hit dealerships in the spring of 2016 globally with SE Dynamic and HSE Dynamic models offered. Pricing is unannounced. Check out the video to see the Evoque Convertible's unveiling.
SOURCE: