Louis Vuitton luxury Tambour Horizon smartwatch gets Snapdragon Wear 3100 chip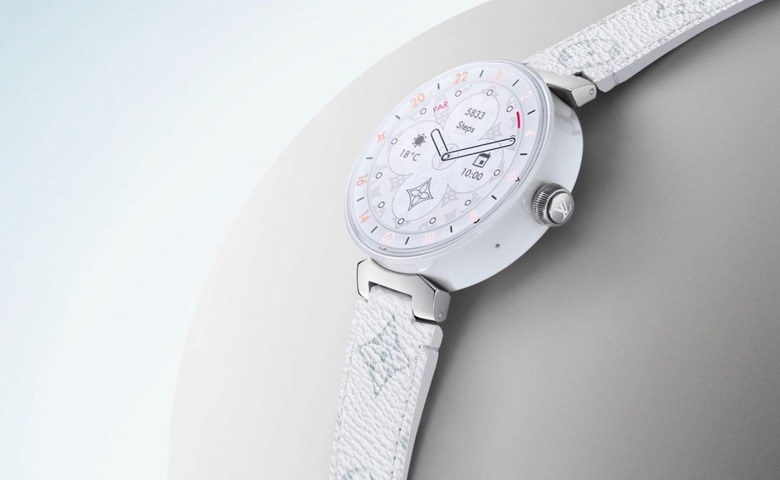 When it comes to smartwatches, Louis Vuitton isn't the first name that comes to mind, but the luxury designer has produced its Wear OS-powered Tambour Horizon wearable since 2017. Now it's announced that the timepiece is being upgraded for 2019 with Qualcomm's new Snapdragon Wear 3100 processor, which was built in collaboration with Google.
The new Tambour Horizon continues to run the latest version of Wear OS, but the real performance improvements come from the new chip. The smartwatch now offers a full day of battery life with its screen on and all its features enabled, or up to an additional five days in a low-power mode that only displays the time.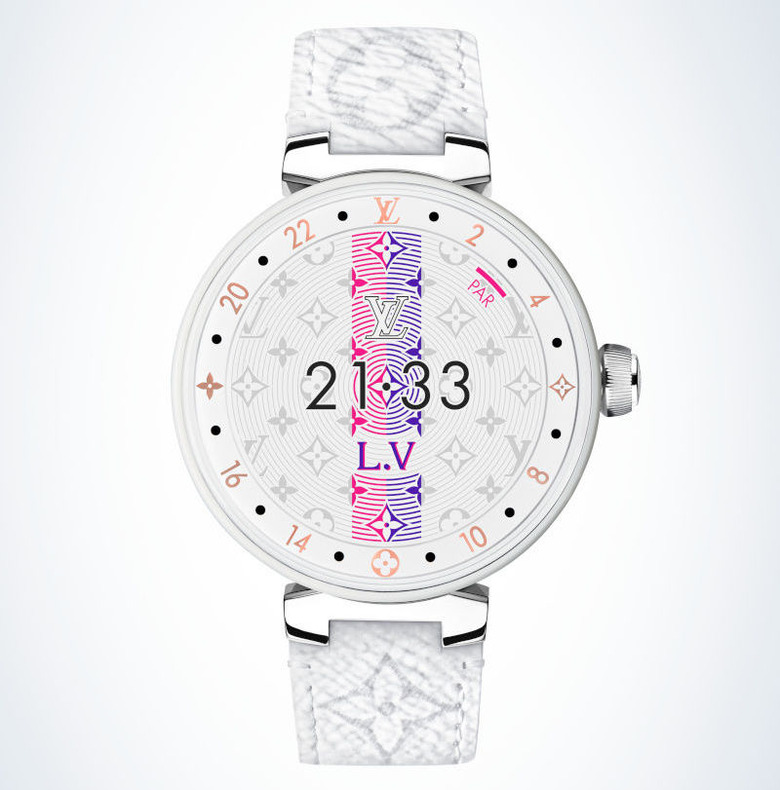 Louis Vuitton says the updated watch uses a new display with improved definition over the previous model, and it features a new 24-hour ring with a day and night indicator around the rim. This indicator remains visible even when the device is in ambient mode, a new feature with the Wear 3100 that can display the wearer's heart rate and step count alongside the time on screen while saving power.
The Tambour Horizon with its new processor will be available in all the existing design and color options, with Louis Vuitton rolling out a new white ceramic model. There's no word on a release date or exact pricing yet, but it's a safe bet it will be somewhere around the $2,490 for the old version.