Long preview video of Nokia N950 lands from Thai developer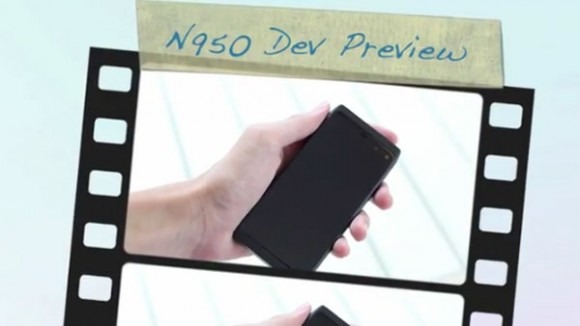 If you are a Nokia fan and have been looking forward to the N950 packing MeeGo and a lot more a new video has landed that you might be interested in. The video has a developer showing off the handset and talking about the features and operation (presumably). I say presumably because the video is in Thai and I have no idea what the person is actually saying. All we do know is that the smartphone is handled on the video and you can see what the thing is about even if we can't understand the language.
You can watch the video to see the smartphone in action. Thankfully, we already know a lot about the phone including specificaitons. We know it has a 4-inch TFT LCD and a physical QWERTY keyboard under the screen. The screen also angles when open like a little netbook to let you see more comfortably while typing. The N950 uses a 1GHz processor and a PowerVX SGX530 for graphics. The N9 uses these same parts.
Power comes from a 1320 mAh battery and the N950 gets Bluetooth 2.1. Nokia has maintained that the N950 is a developer device and isn't intended to be an everyday phone. The N950 has also already been torn apart so we can gander at the insides. The full 17 minute video is below for you to look at and if you speak Thai and the guy on camera gives up any cool tidbits let us know.
[via Twitter]