Logitech Unveils New Metal Keyboard Case For Samsung Galaxy Tab 10.1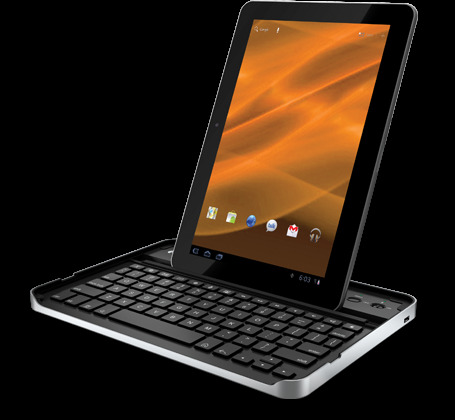 Logitech showed off a new tablet accessory for the Samsung Galaxy Tab 10.1 in the form of a keyboard case designed by ZAGG. We've seen plenty of ZAGG accessories before and we've also seen a similar keyboard case designed by the company in partnership with Logitech for the iPad 2. But this new case is crafted to fit perfectly with the Galaxy Tab 10.1 so that it acts as a snug cover for the svelte tablet when not in use.
The Logitech Keyboard Case features a slot behind the keyboard area that holds up the Galaxy Tab 10.1 so that it can be used in either landscape or portrait mode. The keyboard offers several shortcut keys for common commands such as cut, paste, home screen, and more. It connects using Bluetooth and charges via USB so there's no extra bulk from replaceable batteries. The case is precision-cut from aircraft-grade aluminum and has soft inner corners to pad and protect the tablet.
The keyboard case is priced at $99.99 and is available now for pre-orders on the Logitech product page. It looks rather nice, but does come at an unfortunate time though, with the Samsung Galaxy Tab 10.1 facing a preliminary injunction in Europe after Apple filed against it in Germany. It also faces a legal battle here in the states, where Apple is also seeking to ban its products on patent infringement issues.
[via Logitech]