Logitech outs iPad and Honeycomb tablet accessories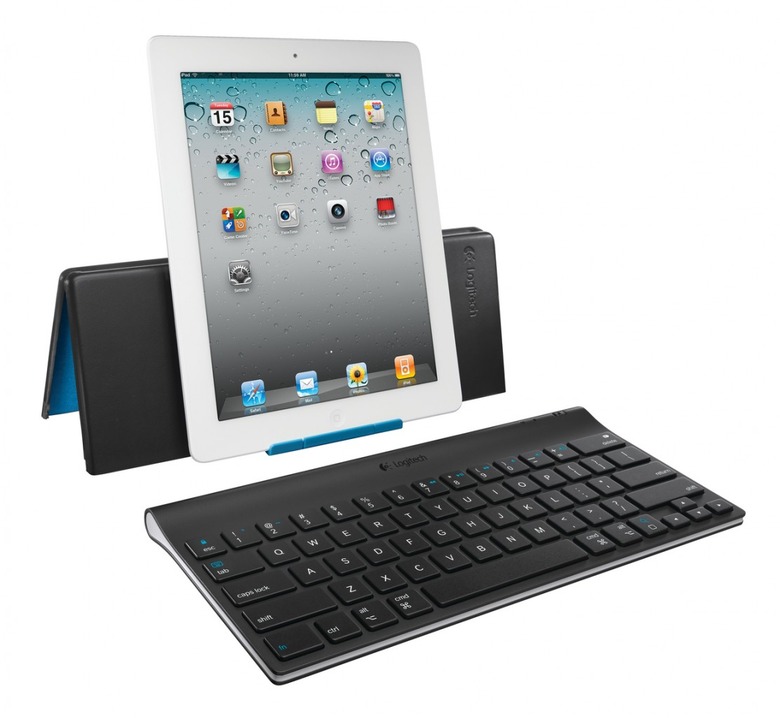 Logitech has outed a fulsome bevy of tablet accessories, with a choice of wireless keyboards, keyboard docks, speaker systems and more for your iPad or Android slate. Unsurprisingly, perhaps, given Logitech's peripheral obsessions, text-entry does monopolize the new range: there's the Logitech Tablet Keyboard for iPad ($69.99), a folding Bluetooth 'board and stand, and the Tablet Keyboard for Android 3.0+ ($69.99) which offers the same for Honeycomb.
There's also the Tablet Mouse for Android 3.0+ ($49.99), a Bluetooth laser mouse for easier cursor control. No mouse for iPad, sadly, but you do get the $99.99 Speaker Stand for portrait or landscape use, and a snap-on Bluetooth Keyboard Case ($99.99).
Both platforms get a wireless speaker – the Wireless Speaker for iPad if you're an Apple fan, or the Wireless Speaker Z515 for everyone else, though the specs look broadly the same – which hook up via Bluetooth A2DP and offer up to 10hrs of playback. There's also a 3.5mm aux-in input.