Judge rebukes Apple's attempts to speed Samsung patent suit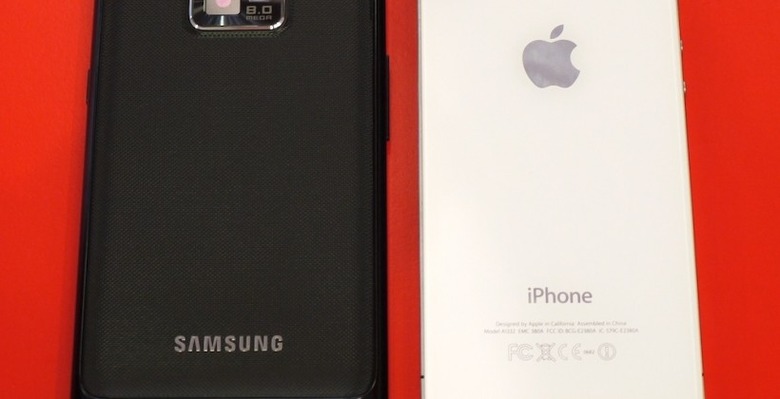 Apple's attempts to speed up the ongoing legal battle between it and Samsung have suffered a set-back, with the judge presiding over the patent infringement suit deciding that the Cupertino company failed to demonstrate that there was sufficient urgency to warrant accelerating the case. According to Judge Lucy Koh, "Apple has not established substantial harm or prejudice justifying a shortened briefing and hearing schedule for its Motion to Expedite." While the decision is a relatively minor one in terms of Apple's overall case, it could have implications for the court's attitude towards the suit as a whole.
Apple in fact filed for two expedited motions, firstly to accelerate the schedule of the entire process, seeking a jury trial which would begin on February 1 2012, and secondly to speed the briefing process in the run up to an earlier decision over that overall timescale. Judge Koh's decision affects the latter half of that, meaning the decision will be made on August 24 rather than, as Apple hoped for, July 21.
However, while that's only five weeks difference, FOSSpatents suggests, Judge Koh's reasoning could have longer-term repercussions on Apple's case. Specifically, Apple's revelation that it had been negotiating with Samsung for a year before bringing the suit, attempting to reach a licensing settlement, suggested that for the company to now claim it was a matter of urgency rang hollow:
"Moreover, Apple indicated at the May 12, 2011 hearing that it had been aware of its infringement claims for at least a year and engaged in negotiations with Samsung during that time. See Transcript of May 12, 2011 [...] ('there have been extended efforts . . . to resolve this problem short of litigation. . . . they've been going on for at least a year'). The Court agrees with Samsung that the length of time Apple has been aware of its claims and the long history of infringement alleged in the complaint undermine Apple's claims of urgency to some extent" Judge Lucy Koh,  U.S. District Court for the Northern District of California
Apple's reasoning for that long period could have been to give it time to reduce its dependence on Samsung-manufactured components in the iPhone, iPad and other devices, or to allow it to focus on suits against other OEMs like HTC. However, while there's talk of the company ditching Samsung in favor of TSMC for production of the next-gen Apple A6 processor, that strategic decision won't carry much weight in court.
Of course, this does not mean that Apple's allegations of design copying are more likely to be found lacking, simply that the case will not proceed at the speedy lick that the Cupertino firm hoped it might. That could well give Samsung the time it needs for a new generation of devices shifting away from the iPhone-a-like design language, as well as to pursue its recent demands to have part of Apple's legal team dismissed over claims of insider-knowledge.