Logitech Revue Android controller app hits Market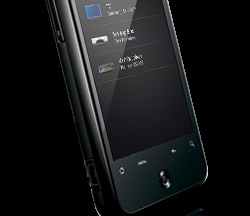 Logitech's Google TV remote control app has landed in the Android Market, turning your smartphone into a touchscreen controller for the new internet-centric Logitech Revue.  Offering both a trackpad and a keyboard, together with more typical buttons for channels and volume, it promises instant setup as long as both Android device and Revue are on the same network.
The Logitech Revue went on sale this week, priced at $299.99, and while it can be paired with the included special mini-keyboard (or, indeed, controlled with one of Logitech's Harmony universal remotes) the Android app is a free download.  The company is also developing a version of the app for iPhone.
[via Android Community]