Logitech HD Pro Webcam C920 offers 1080p Skype chat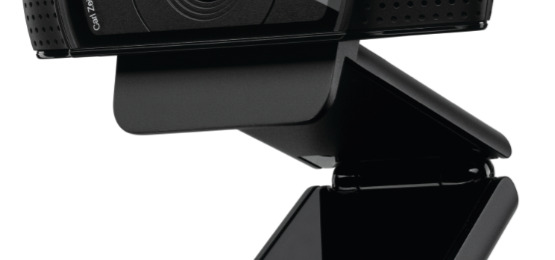 Logitech knows it would be letting us down if it didn't have a new webcam for CES, and so there's the HD Pro Webcam C920 with Full HD 1080p Skype support to reassure us. Offering 20-step autofocus and Carl Zeiss optics, the C920 also packs twin microphones for stereo audio recording with automatic noise reduction.
If you're using Windows Live Messenger you only get 720p video support, though standalone 1080p video clips and interpolated 15-megapixel stills are possible. Logitech's accompanying software suite supports H.264 video compression and one-click YouTube and Facebook upload, for sharing so straightforward you can have clips online before your hangover has even lifted.
A particularly flexible mounting clip supports tripod screws, or mounts on top of laptop screens, low-profile desk monitors or traditional CRTs, if you're rocking that old-school setup still. Hook-up is via USB 2.0.
The Logitech HD Pro Webcam C920 is up for pre-order now, priced at $99.99. It's at times like these you can see why Cisco's Umi really didn't stand a chance.