Logitech finds itself facing a user revolt, with the news that it's unexpectedly killing off the Harmony Link in just a few months time. Owners of the box, which promised to replace up to eight remote controls for AV equipment like TVs, Blu-ray players, and more, were informed today that, as of March 2018, their system would stop working. Unsurprisingly, they're not particularly pleased with Logitech right now.
Logitech launched the Harmony Link back in 2011, a spin-off of its ill-fated Google TV system. It had around 5,000 pre-programmed infrared codes to cover the bulk of remote controls on the market; however, it could also learn new IR instructions by pointing an existing remote at its sensor array. Control itself was via Logitech's iOS and Android apps.
Unfortunately, all that is coming to an untimely end. Logitech notified users by email that, come next year, it would "discontinue service and support" for the Harmony Link. "Your Harmony Link will no longer function after this date."
A flood of angry owners stormed to the Logitech support community to voice their dissatisfaction. According to one Logitech employee, it's all down to one of the licenses the company has been using for the product coming up for renewal, but a decision having been made not to do so:
"I understand some of you have Harmony Links that are working perfectly fine right now," "Logi_WillWong" wrote. "However, there is a technology certificate license that will expire next March. The certificate will not be renewed as we are focusing resources on our current app-based remote, the Harmony Hub."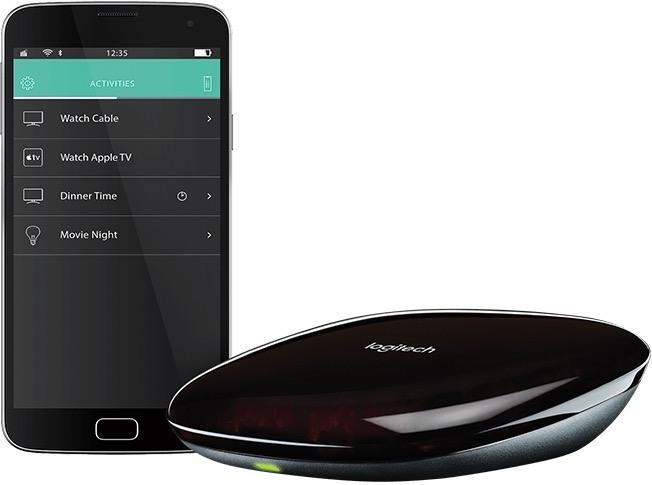 Indeed, Logitech is hoping to move users from the Harmony Link to the Harmony Hub, though the way it's trying to do that has gone down like a lead balloon too. Anybody still within the hardware warranty on their Harmony Link can exchange it for a Harmony Hub. However, anybody outside of that warranty is being offered a 35-percent discount on the Hub, which is priced at $99.99.
What's proving especially galling is that, over the past six months, Logitech has apparently been running a "fire sale" on old Harmony Link hardware. As well as cutting the price, though, the company also reduced the warranty to just three months. That means there are people who bought a unit in the first half of the fire sale period, who now find themselves facing a sudden end to it working and only a 35-percent discount to salve that frustration.
There are calls among angry owners to start a class action lawsuit, and threats to cease buying any new Logitech hardware unless the company reverses its decision. While it's not uncommon for devices – especially those which rely on cloud service in some way – to reach a point where their manufacturers no longer want to support them with new features or software updates, actually shutting them off completely is more intrusive.
That's not to say it hasn't happened before. Revolv, for instance, was one of the early entrants into the smart home hub space, but was subsequently acquired by Google's Nest. As a result, all of the Revolv hubs were bricked as Nest turned their service off. Eventually, facing furious early-adopters, Nest opted to give all Revolv owners a full refund on their hardware.
It's unclear at this point how many Harmony Link units Logitech has sold over the past six years. We've got a request in for comment from Logitech and will update when we hear more back.