Logi Circle 2 Review: Weatherproof camera undercuts Nest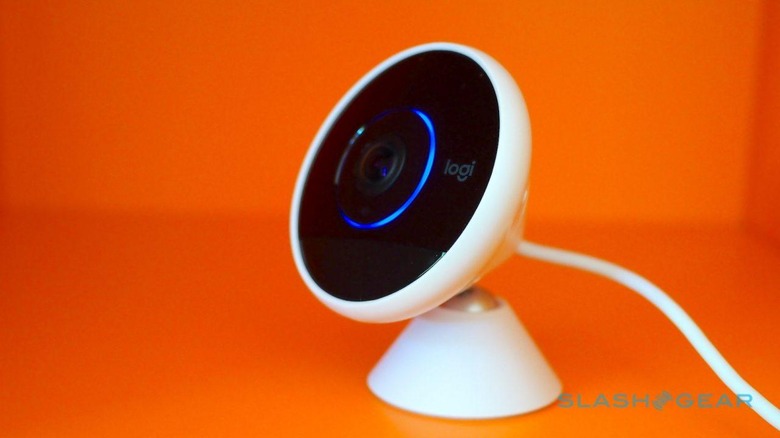 EDITORS' RATING: 8/10
When it comes to connected home security cameras, Logitech hasn't given up on weening you off your Nest addition. The Logi Camera 2 takes a more security-centric view than its predecessor, with the benefit of more capable software, smart home intentions that play nicely with HomeKit and Alexa, and a free monitoring plan that's bordering on generous.
Where the first Logi Circle was a battery-powered ball, the Circle 2 is conical, mounted on a twisting, tilting base. Out of the box it's intended for indoor or outdoor use, just as long as it's plugged into power 24/7 for your $179.99; however, Logitech also offers a Circle 2 Wire-Free model for $199.99 that has a rechargeable battery.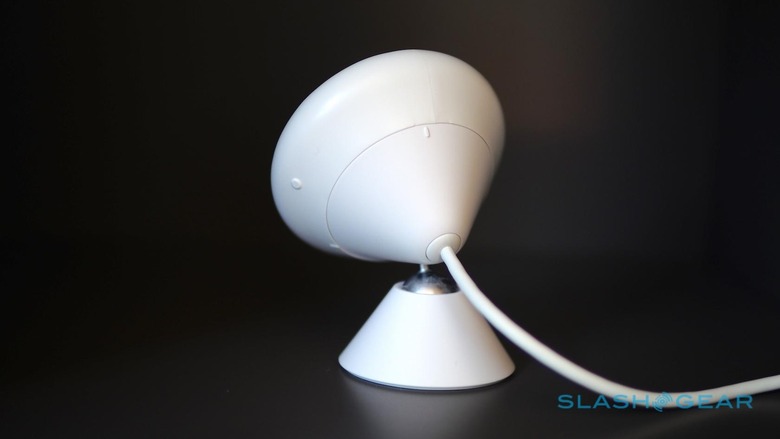 Logitech has a couple of unusual accessories, too. A $39.99 Circle 2 Window Mount fixes the camera to a window pane, avoiding reflections in the process, while a $29.99 Plug Mount allows it to plug straight into an outlet. There's also a spare battery for the Circle 2 Wire-Free, for $49.99.
I tested out the basic, wired Circle 2. Setup is straightforward, involving installing the Logi Circle app for iOS or Android and then using it to get the camera onto your home WiFi network. Then it's a matter of positioning it and using the included wall bracket, screws, and anchors to fix it up, something which is made a little easier with the 1080p resolution and 180-degree lens. In comparison, the old Circle was 720p and 135-degrees.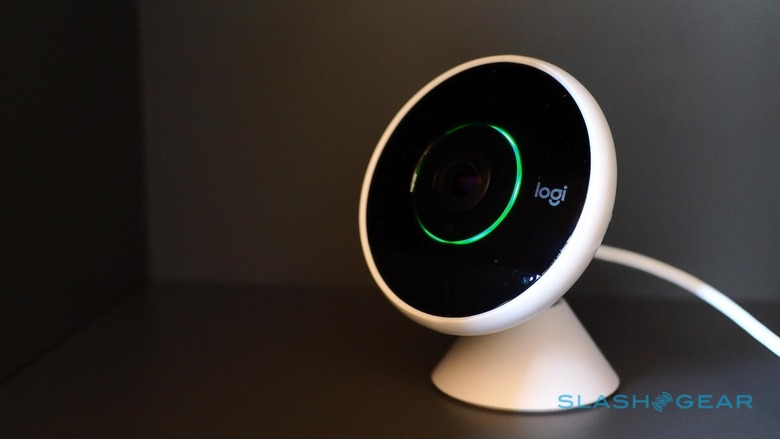 The extra pixels help with picking out details in the frame, though there's no fancy lossless zoom like the Nest Cam IQ, only a digital one. You get a fair amount of curvature around the edges of the frame, too. Low-light conditions see 15 infrared LEDs light up a decent portion of the room – up to fifteen feet, Logitech says – though illumination is biased toward the center of the frame and less evenly spread than on Nest's Cam IQ.
You can view both live footage or recorded clips either through the apps or using Logitech's browser-based interface. From there you can hear what's within range of the Circle 2's microphone, and talk back with its speaker. It's a push-to-talk system, rather than full duplex.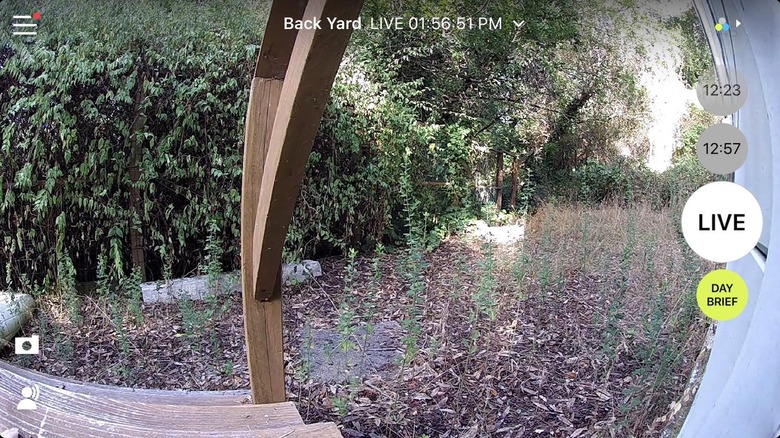 Logitech has two Circle Safe subscription packages and a free tier, dubbed – unsurprisingly – Circle Free. The latter gives 24 hours of video history, with the Circle 2 automatically serving up timestamped clips when it has spotted movement. You also get a 30-second "Smart Time-lapse Day Brief" which is basically a recap of the day condensed into half a minute. Logitech automatically speeds through the dull parts and allots more time to the interesting stuff. You can download or delete individual clips and the time-lapse.
Cough up $3.99/month per camera, meanwhile, and Circle Safe Basic bumps the storage up to 14 days. The $9.99 Circle Safe Premium tier increases that to 31 days, allows the time-lapse duration to be customized, and adds niceties like AI-based person detection (that promises to be able to discriminate between people and pets), the ability to define up to five motion zones for alert purposes, and more in-depth notifications.
It's cheaper than Nest Aware, though Nest bundles activity zones and smarter alerts into their basic tier, unlike Logitech. The biggest difference is if you're not intending to subscribe at all. Then, the Circle 2's day-long video storage is far more generous than Nest's three hour photo history. There's no option to add a microSD card for local storage.
The Circle 2's other new trick is smart home integration. If you've got an Amazon Echo you can turn the camera on and off by voice, as well as manually trigger a recording; with an Echo Show, you can ask to see the Circle 2's video on the touchscreen. Apple HomeKit support has been added in a firmware update, meaning the Circle 2 joins a small list of compatible cameras. If you've got Logitech's POP smart buttons, you can assign things like privacy mode to them.
It's worth noting that my generally positive experience has been with the wired version of the camera. Although I've not tried it myself, the general feedback around the battery-powered version appears to be less glowing. As you might expect, lackluster battery life is the primary complaint: Logitech suggests up to three months, but many owners report significantly less than that, i.e. a matter of a few days. There are also concerns about how quickly the camera can wake from its low-power standby mode and begin recording when motion is spotted.
Wrap-Up
Logitech gets credit for the flexibility of the Circle 2. Not only is it IP65 weather-resistant, it manages that in a significantly smaller, lighter form-factor than the Nest Cam Outdoor. Logitech's free plan packs more storage than Nest's, though it's worth reading the fine-print of exactly what's included when you start paying per month, because some features Nest bundles aren't necessarily included in the Circle 2's tiers.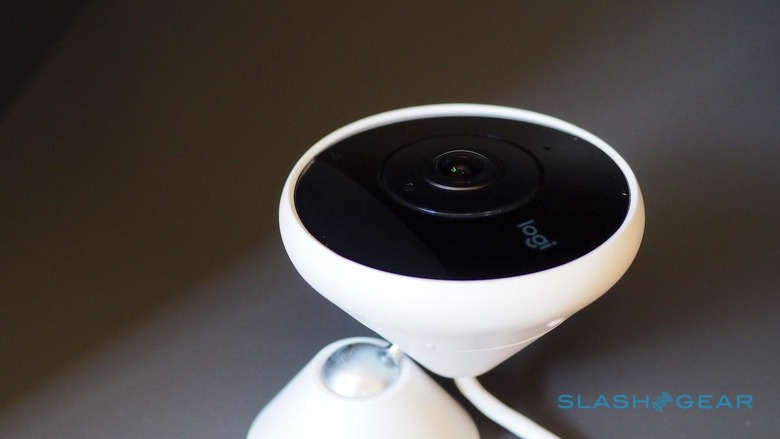 Ease of setup and use, a flexible array of mounting options, and decent video quality all add up to a solid showing. As with most connected home cameras, things get expensive if you start to add multiple units each with their own subscription, but the shortcomings of the free plan aren't quite as arduous as with some rivals. For the moment, though, I'd suggest sticking to the wired Circle 2, since it sounds like the nirvana of battery-free home security still isn't quite ready for prime-time.