Linksys Wellness Pods track elderly with wi-fi signals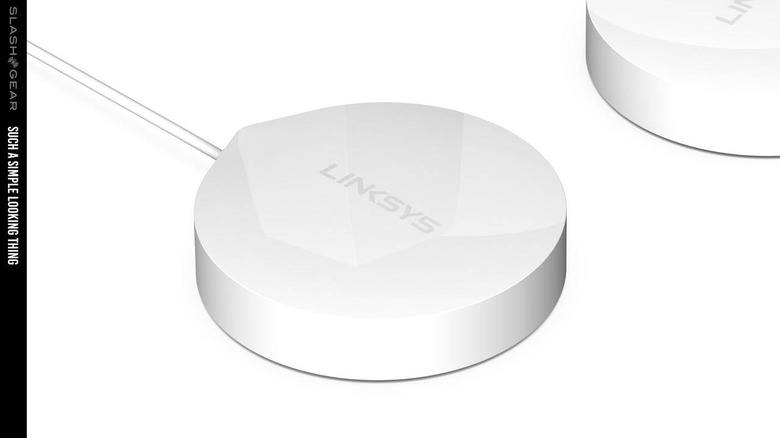 Linksys Wellness Pods work with Linksys mesh wi-fi devices to track the people living in a home. This system tracks breathing, tracks sleep, and detects falls. The Wellness Pods are one of two parts of the latest round of devices in this home monitoring system from Linksys. The Linksys Vehicle Presence Detection system allows the user to detect motion and/or breathing when the vehicle is turned off, aiming mostly at accidentally forgotten children or pets left in unattended cars.
Linksys worked with the folks at Origin Wireless (Wireless AI sensing tech) to create the Linksys Wellness Pods. These pods work with Linksys Velop Tri-Band nodes for mesh internet in a home, and with the Linksys Aware software system. The Linksys Aware system already tracks movement in a home – with the Wellness Pods system, users are able to do the following.
Linksys Wellness Pods system features:
• Monitor daily routines via motion tracking in a home
• Track breathing patterns
• Track sleep quality
• Detect falls
The folks at Origin Wireless describe their "health" system as separated along the same three lines: Daily Activities, Sleep, and Fall Detection. "Origin Health enables highly accurate respiratory, sleep, and fall monitoring that detects activity without intrusive wearables or cameras, ensuring peace of mind when caring for loved ones.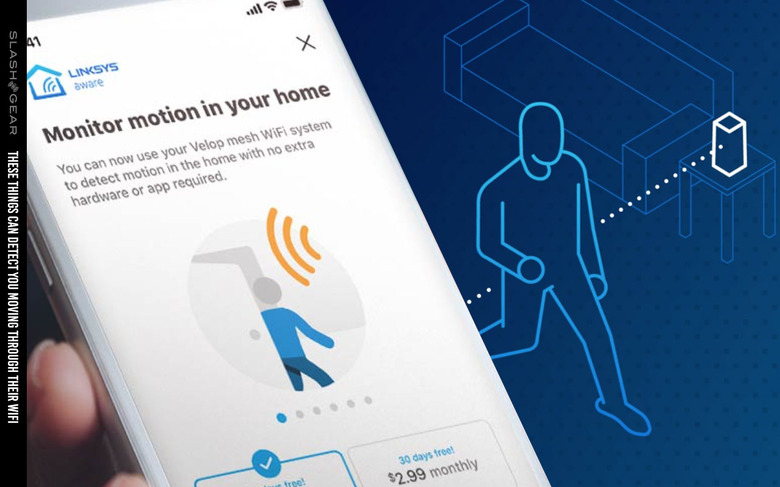 The folks at Linksys will be at CES 2020 to show the hardware, but we'll need to wait a bit before we see said hardware in action. Let us know if you'd like to see these next-generation utilizations of wireless signals here on SlashGear in review form!
You'll want to take a peek at the Linksys Velop WiFi 6 mesh routers system for more information on the network hardware you'll need to make the Wellness Pods system work. The Velop system's out now, we'll know the release and price information for the Linksys Wellness Pods and the Linksys Vehicle Presence Detection system very soon – stay tuned!