LinkedIn is now rolling out a new feature very similar to a feature already offered by Facebook. When you begin typing out a person's name or a company's name in your status update, a drop-down menu will pop up that will allow you to "mention" the person or company you're discussing. The other party will be notified about your mention in real-time, providing much more engaging conversations.
LinkedIn states that its starting to roll out the new feature to English-speaking users at first, however, it plans on rolling out the feature to its global members soon. You can also utilize the new "mentions" feature in the comments section on your LinkedIn pages as well. You will be able to hold much more organized conversations with individuals in a community, enabling convenient one-on-one conversations.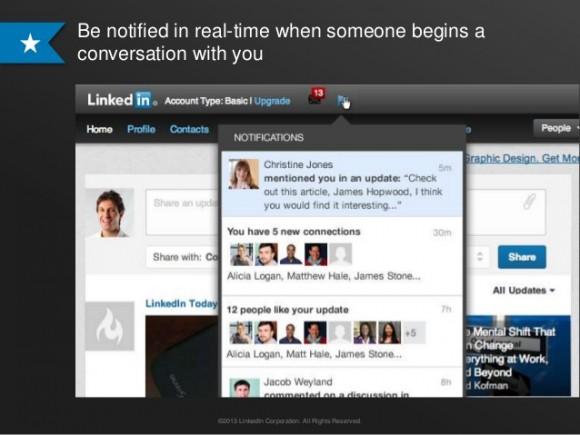 This new rollout works seamlessly with Twitter as well, despite the two companies severing ties with each other back in July of 2012. If your Twitter account is linked with your LinkedIn account, the mentions in your status updates will transfer over to Twitter seamlessly. The mentions, while appaering as a full name on your LinkedIn status update, will change itself to the mentioned person's Twitter username.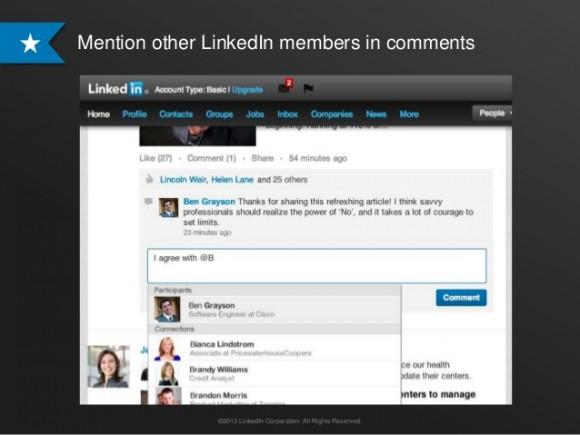 LinkedIn provides professionals with an easy way to connect to other professionals in their fields, as well as search for new and better jobs. Speaking of jobs, LinkedIn also rolled out a revamp to its jobs page back in February that made it even easier for people to find jobs relevant to their interests and work experience. LinkedIn says that "there's more to come", but we should expect no less from a network whose members "are some of the most engaged professionals online."
[via LinkedIn]