Line up, billionaires, the Rolls-Royce Dawn is here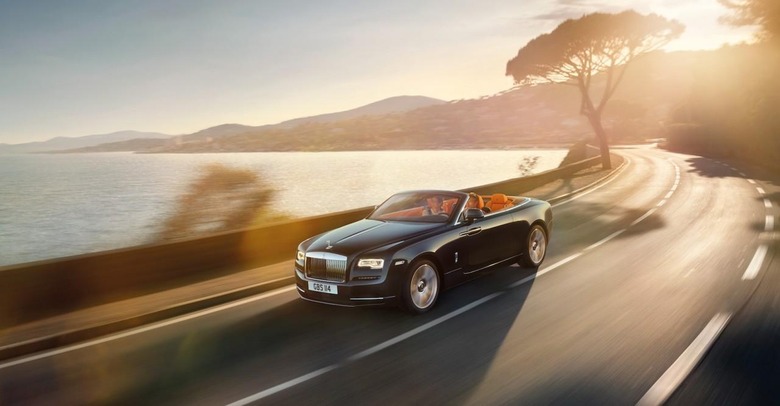 If you're ridiculously wealthy and love the wind in your hair, Rolls-Royce has the convertible for you. The new Rolls-Royce Dawn has broken cover officially today, a vast open-top luxury cruiser intended to cosset four adults who want both access to the sunshine but without sacrificing the near-silent ride the marque is known for.
Sibling to the Wraith coupe announced two years ago, the Dawn does more than chop the roof off. The grille has been recessed slightly, while the lower bumper is pushed forward, drawing the attention to what Rolls-Royce describes as the "jet air intake face" of the car.
Meanwhile, there's a meaty C-pillar, lashings of chrome – including a stainless steel waistline that wraps back around to the rear high-level brake light, and polished handles and tailpipes – and horizontal grille blades rather than the traditional vertical.
As you might expect, there's plenty of scope for customization. The rear deck gets wood selected by the buyer, with open-pore Canadel panelling that continues down between the rear seats.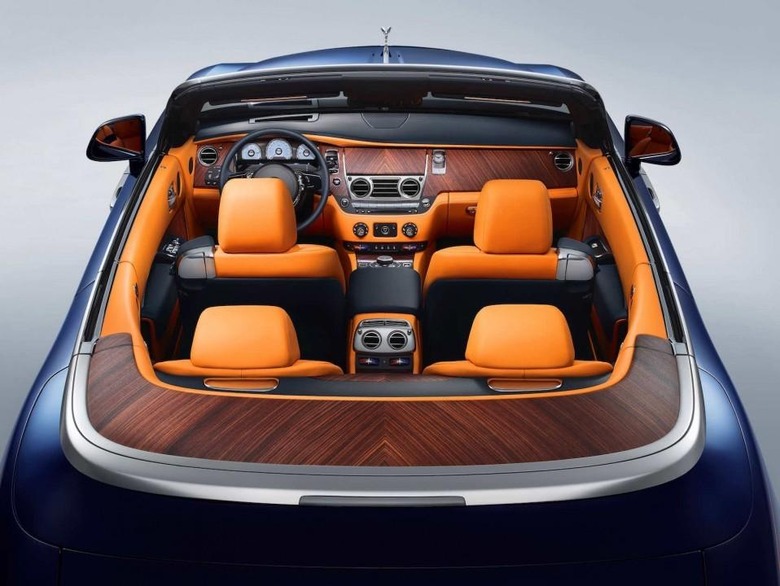 Speaking of those seats, Rolls-Royce claims the Dawn is the first modern four-seater actually made for adults front and rear. Unlike the typical 2+2, back accommodation for which is generally only scaled for kids, the new convertible has four full bucket seats and long doors for a more graceful exit.
That's assuming they want to leave, however. Rolls-Royce's Bespoke Audio system includes sixteen speakers, with a microphone monitoring acoustics and background noise and adjusting the EQ accordingly.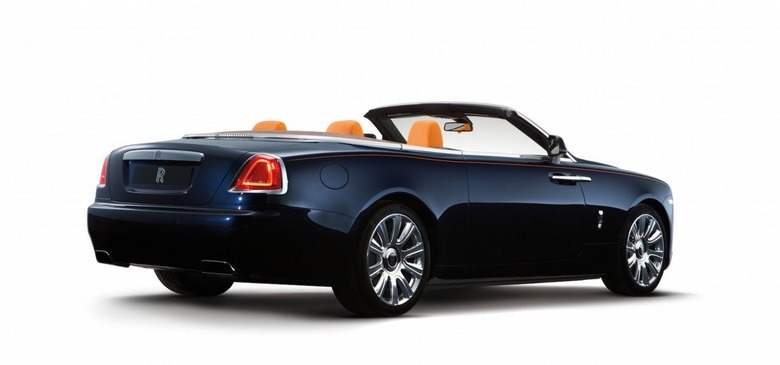 A 10.25-inch HD display in the dashboard shows navigation and infotainment, along with rear camera views, and Rolls-Royce opted for a separate touchpad controller rather than a touchscreen so as to avoid "unsightly fingerprints at driver and passenger eye level." That supports sketching out letters for navigation entry.
Radar cruise control, a head-up display with heat-detection to spot pedestrians and animals at night, and GPS-connected gear changes that take into account the road ahead are also included.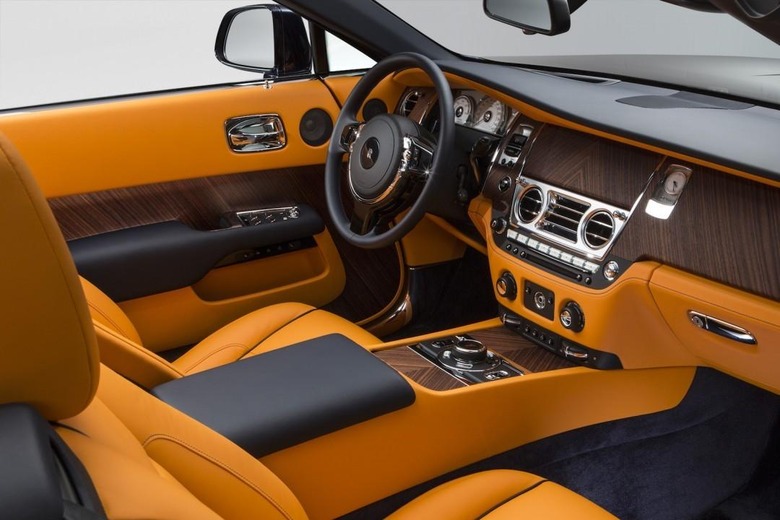 You're not lacking in power, either. The familiar 6.6-liter V12 twin-turbo engine is under the hood, paired with an 8-speed automatic transmission; they're good for 563 HP, 575 lb-ft of torque, and a 0-62 mph time of 4.9 seconds.
Hardly slow for a car that weighs 5,644 pounds. Still, Rolls-Royce says fuel economy will hit 19.9/13.2/28.8 mpg (combined/city/highway).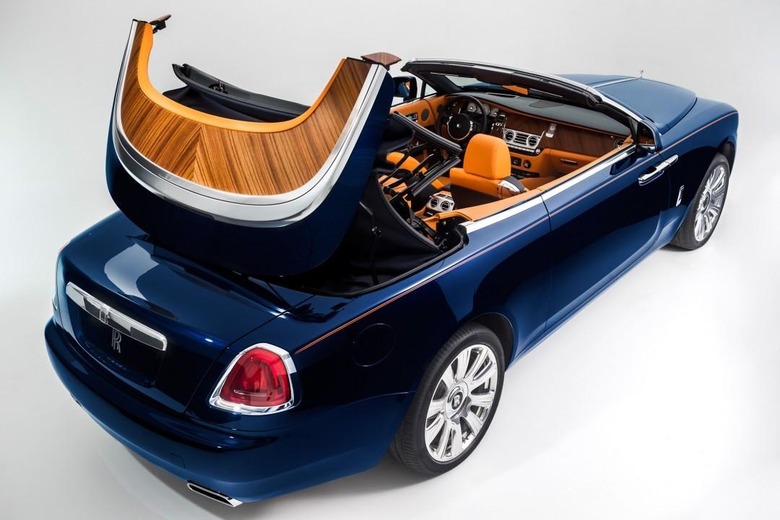 As for the roof itself, the claim is that it makes the Dawn the quietest convertible around. It's also fairly swift, taking 22 seconds to open, something which can happen at up to 31 mph.
Rolls-Royce says the Dawn will cost from 300,000 EUR ($337k) and deliveries will begin in Q1 2016.
[gallerybanner p=402567]