Lighthouse AI security camera takes on Nest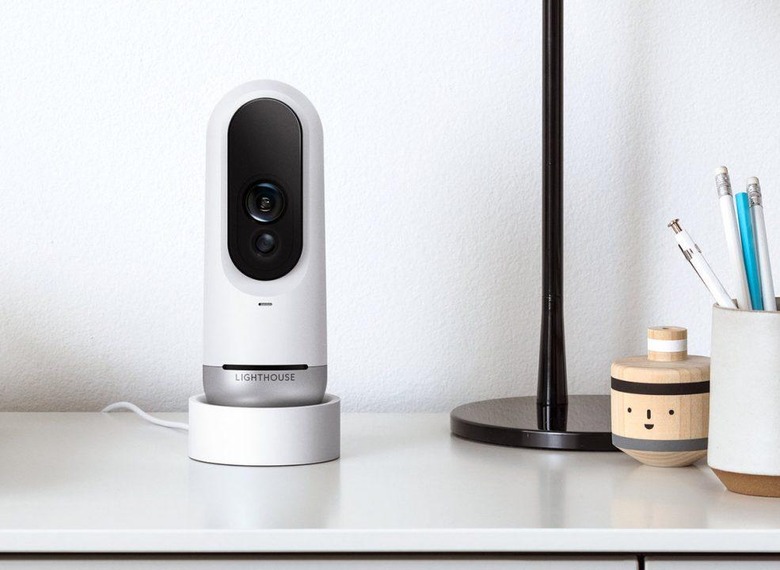 Google's Nest and Amazon aren't the only companies working on smart security cameras, with Lighthouse's AI-packing camera finally available to buy. Like the Essential Phone, it's another product out of Andy Rubin's Playground accelerator, aiming to take advantage of artificial intelligence to spot potential intruders while ignoring pets and changes in lighting.
That stems from technology based in the sort of computer vision systems used by autonomous cars. Indeed, Lighthouse's founders worked on driverless vehicle sensing back at Stanford, on the DARPA Grand Challenge-completing "Stanley" prototype. Thankfully, Lighthouse's sensors are a whole lot smaller.
From the outside, it looks like a fairly standard camera. Inside, however, there's both a 1080p Full HD camera for streaming video and a new 3D sensor. The latter is the company's special sauce, using 3D time-of-flight data to map the room, LIDAR-style, into a continuously updated digitized model. That data is combined with machine learning models that Lighthouse has built to differentiate between adults, children, dogs, and cats.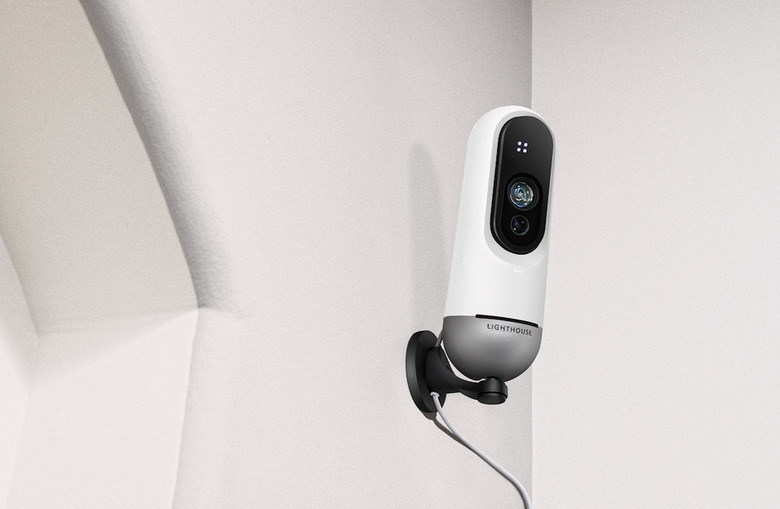 The result is a camera that can be triggered when it sees a human, but not when it spots your pets. Comparing the movement of the light through the window and the shadows it casts on the floor, the Lighthouse camera promises to overlook that too, rather than flag it as a false-positive. Meanwhile, by understanding things like joint distance and height, person identification can be more accurate than just spotting recognized or new faces.
The camera automatically flips into night-vision mode when the lighting is dim, and there's a 95-degree field of view lens. Two-way audio support is included, and there's a 100 dB security siren. It connects via WiFi a/b/g/n (2.4/5 GHz) and Bluetooth 4.1, and stores data in the cloud. It can even spot interesting movement, like someone waving, thanks to AI models trained to recognize such gestures.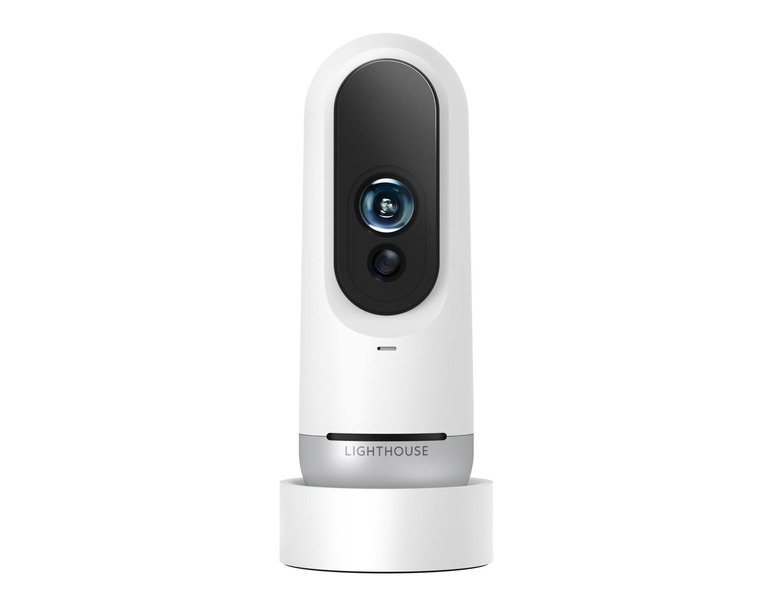 The goal isn't just to stop false-positives, but to better handle the masses of video that connected security cameras typically end up connecting. Because of person-identification, for example, you should be able to search for clips of a person by name. Lighthouse's AI promises to understand routines over time, too: so, if an elderly parent aren't home at the usual time, or a child doesn't get back from school when expected, the camera can ping out a notification.
It's clever stuff, though it comes with a premium price tag attached. The Lighthouse camera is out of beta and available to purchase now, priced at $299; 30-day video history is priced at $10 per month, with a 90-day trial included. Alternatively, there's a one-time $200 fee option which covers a lifetime of service for the camera.
That's not inexpensive, but it does compare with other high-end, "smart" cameras. The Nest Cam IQ, for example, is also $299, and its 30-day video storage plan is $30/month. Earlier this week, Nest announced it would be updating the Nest Cam IQ to act as a standalone Google Assistant device.
MORE Lighthouse