Libratone Lounge and Live AirPlay Speakers hands-on [Video]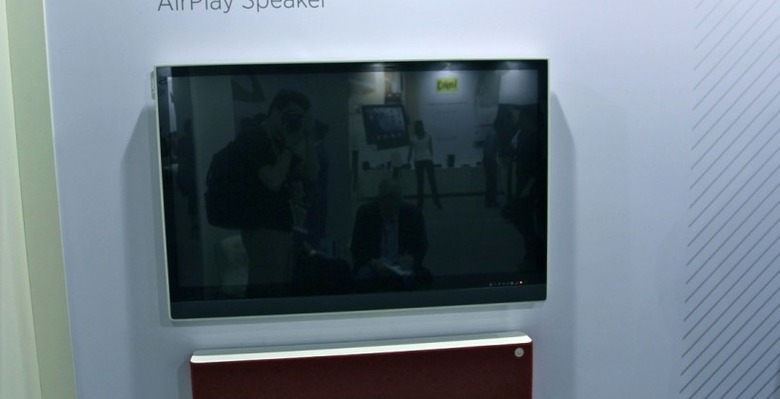 Boutique wireless speaker manufacturer Libratone has pounced on AirPlay, announcing a pair of new all-in-one units – the Lounge and the Live – back in July that each use Apple's streaming technology, and we caught up with them at IFA 2011 this week to listen to the results. The Live looks identical to the Libratone Live we reviewed earlier this year, but swaps AirPlay for the company's proprietary wireless, while the Lounge is a far larger system intended to be wall-mounted under your TV.
As before, the Live has a carry-handle on the back as well as a 3.5mm headphone jack. Inside, the speakers and amplification have been improved, with a 5-inch bass, twin 3-inch midrange speakers, two 1-inch ribbon tweeters and 150W of amps (50W bass, two 25W tweeters and two 25W midrange). That adds up to a far stronger sound, still using the FullRoom virtual stereo technology that reflects audio off of the walls. It was impossible to really judge how well that soundfield works on the showfloor, however.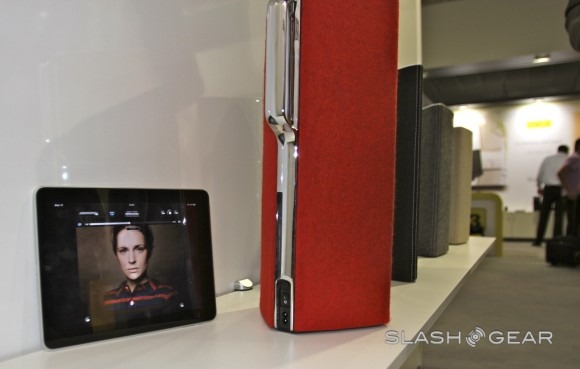 The Libratone Lounge, meanwhile, offered a noticeably better stereo split. There's the same amplification inside, but powering an 8-inch inverted woofer, twin 4-inch ceramic midrange speakers and twin 1-inch ribbon tweeters. Unfortunately, despite Libratone showing it off underneath a TV, there's a shortage of ports: you get AirPlay and a 3.5mm stereo audio input, but no HDMI or digital audio inputs.
Libratone Lounge AirPlay Speaker:
[vms 18184ebb1cc0d43d382a]
Just as with the original Libratone Beat (which will remain on sale for those not enamored by Apple's tech), the company is positioning the Live and Lounge speakers as decidedly premium products. The Live is a hefty ¢699, while the Lounge is $1,299. They'll ship later this month.