LG's insane OLED W-Series TVs are just 2.57mm thick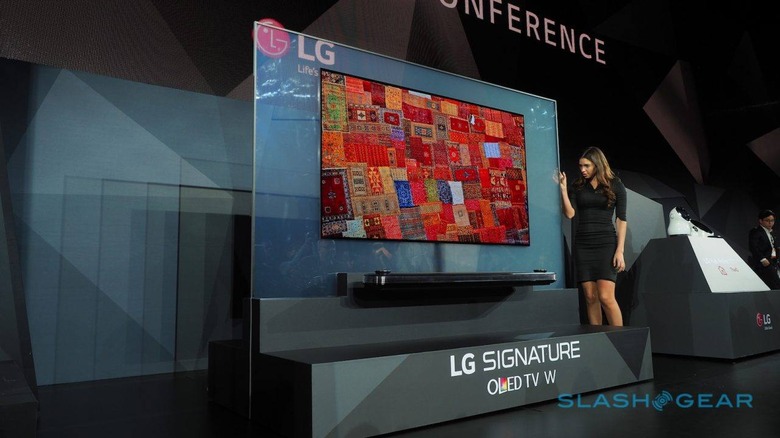 The TV wars have turned to ultimate thinness, with LG revealing its achingly slim, 2.57 millimeter thick LG Signature OLED TV W-Series at CES 2017 today. Flagship of the South Korean company's new 2017 television line-up – and taking on Samsung's new QLED range in the process – the Signature OLED TV W-Series is being called Picture-on-Wall design for its extreme low-profile. In fact, when wall-mounted the new LG sets protrude less than 4mm.
That's courtesy of a new – and similarly low-profile – magnetic bracket system. Combined with the skinny bezels, it leaves the OLED looking as though it's floating – though of course you do have a cable or two to contend with.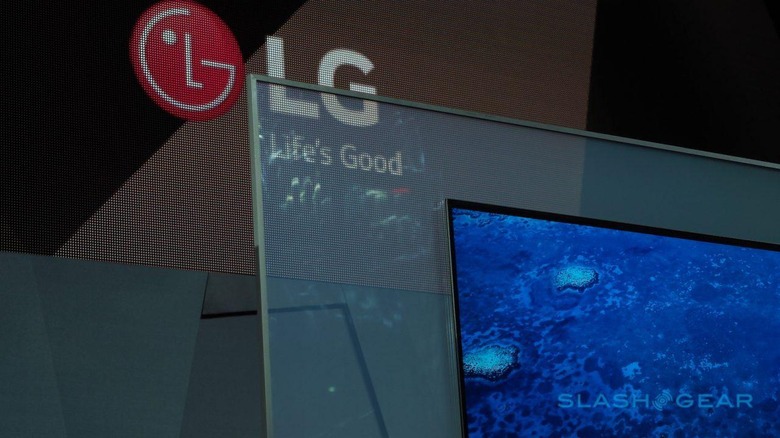 Skinny would all be for naught if the picture quality wasn't good too, but thankfully LG has thought of that too. It uses an OLED panel, unsurprisingly, with the fact that each pixel emits its own light meaning the company can do away with the thick backlight an LCD set might demand. There's pixel dimming control, with support for over one billion possible colors, and ULTRA Luminance for boosting brightness is specific points.
LG is talking up the sets' viewing angles, too, taking the time during the CES press conference to shoot some snark in their direction, and accusing them of not paying sufficient attention "to how people actually view their TVs." How true that is when Samsung was pitching its QLED sets yesterday as having no bad angle in the room remains to be seen.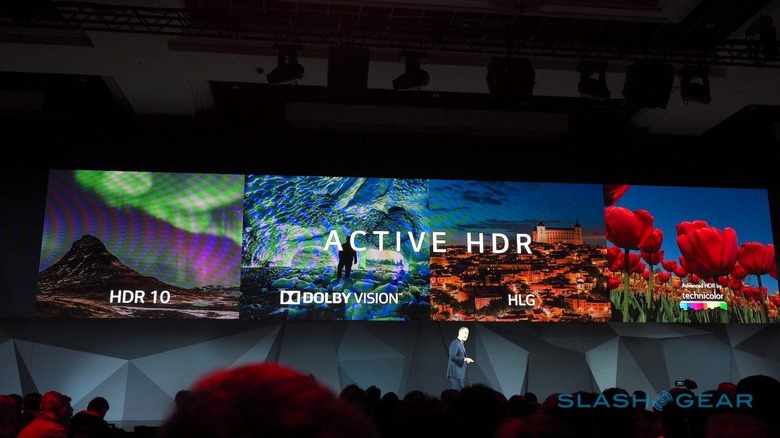 There's Active HDR support, which boosts HDR detail in footage on a frame-by-frame basis, and HDR Effect which is basically HDR upscaling for SDR content. Just as sets of old were expected to upscale standard definition to high definition, so LG is claiming its W-Series will be able to coax richer colors and better contrast ratios from non-HDR material. There's also Dolby Vision, HDR10, and Hybrid Log Gamma support, and when Technicolor's Advanced HDR rolls out the W-Series will support that too.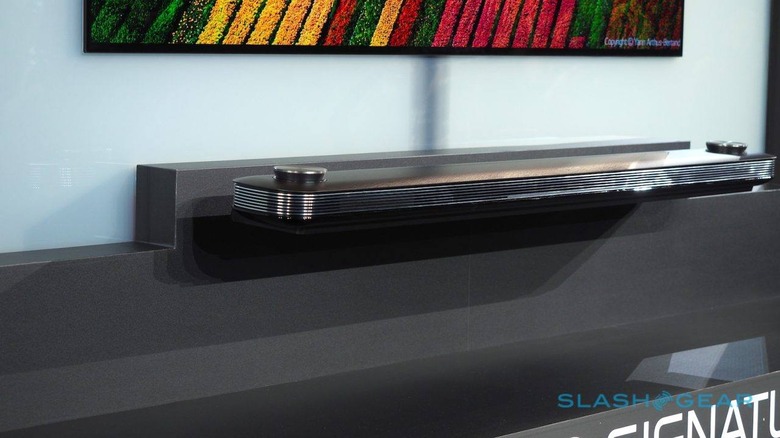 Dolby Atmos support is included, and since there's not really room in the screen itself for speakers, LG has included a separate sound bar. Almost Art Deco in its sculpting, it has up-firing speakers for the overhead surround sound effects Atmos is known for. A new LG Blu-Ray player will have HDR10, Dolby Vision, Dolby Atmos, and Ultra HD 4K support, if you need a way to play your shiny new media.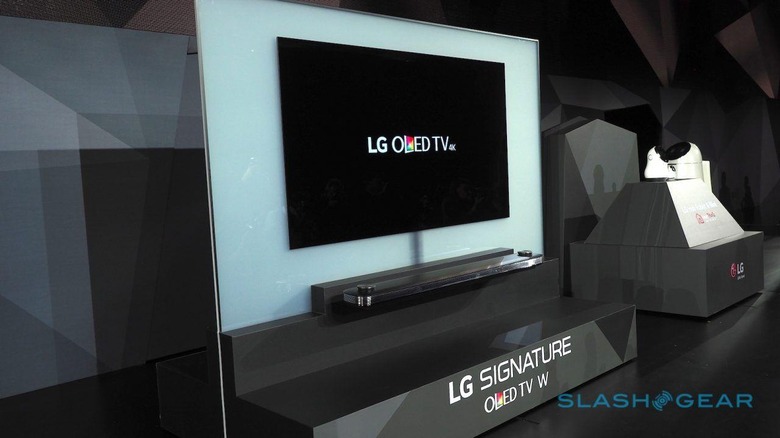 Alternatively, there are various on-demand services baked in, courtesy of LG's current-favored webOS smart TV platform 3.5. That includes Amazon, Netflix, and Vudu, together with XUMO's Channel Plus. DirectTV will have HLG content, Netflix will have Dolby Vision content, and Amazon Prime Video will supply the HDR10.
LG will initially offer two sizes in the W-Series line-up, a 65-inch set and a 77-inch version. Pricing and availability is yet to be confirmed at this stage, and we'll know more about hard specifications closer to launch.