Samsung's QLED TVs wow with Quantum Dot 4K and easy mounts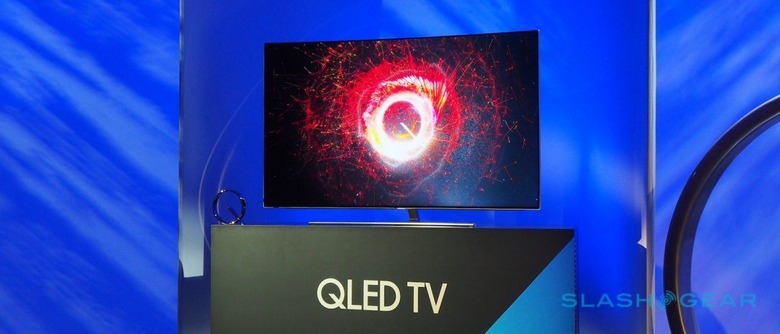 Forget OLED: Samsung's big TV ambitions are all about QLED now, with Quantum LED making its big, colorful debut at CES 2017 today. It might sound like another buzzy acronym, but Samsung is pretty insistent that its quantum dot technology is a big deal in the living room. Think ridiculously accurate colors, super-simple wall mounting, and plenty of onboard smarts.
Most important, of course, is the picture quality. For the first time, Samsung's TVs can now show 100-percent of the color volume. If you're not up on your TV nomenclature, that means the QLED sets can show any color at any level of brightness supported. There's also 99-percent DCI-P3 color space compliance.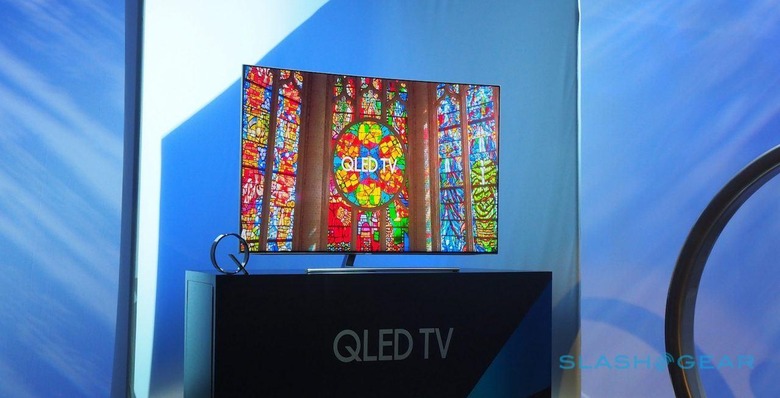 Peak luminance is between 1,500 and 2,000 nits. Samsung has been using a new metal material in its nano-sized semiconductor Quantum dots, which also helps with blacks and detailing. Sure enough, even under the usual trade show glaring lighting, the panels have a saturated, pumped-up look while blacks are suitably inky.
Meanwhile, Samsung has also been working on refining the user-experience of setup. There'll be two different versions of screen, either flat or curved, and each can be mounted on one of two different stands. The Studio Stand looks like a three-legged easel, while the Gravity Stand is a small hub with motorized turning support. Of course, some are going to want to wall-mount their QLED TV, and Samsung has made some changes there too.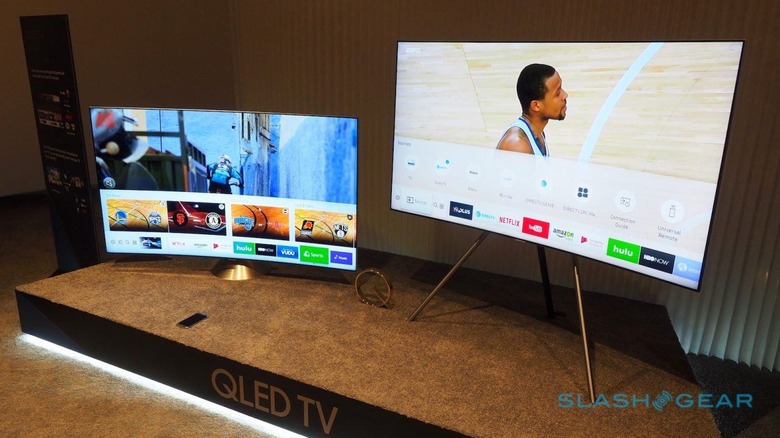 Dubbed "Invisible Connection", it's basically an optical cable that's the only connection – bar power – that the QLED sets require. It's almost invisible, even when unpainted, and it's also five meters (or more than 16 feet) long, meaning the breakout box with all the ports and inputs can be hidden away elsewhere in the room. Paired with a zero-profile mount, Samsung claims the whole TV can be mounted by a single person and with no need for complicated leveling.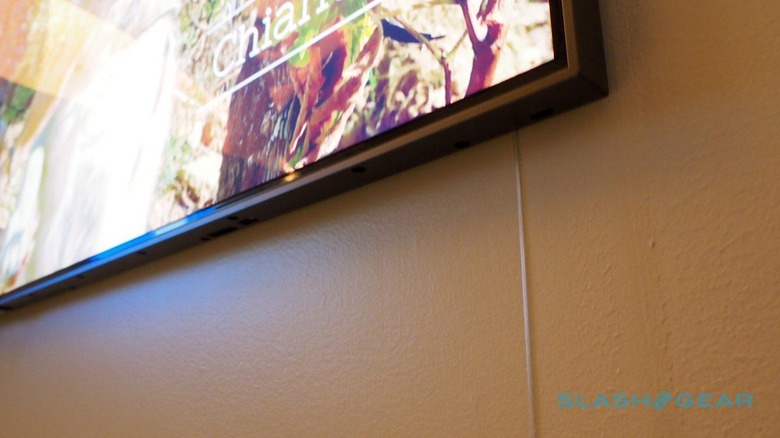 The remote control is Samsung's Smart Remote, with support for controlling multiple other devices from third-parties, but there's also a new Smart View app for smartphones and tablets. That collates all the live and on-demand content you have available, which can be queued up from the mobile device. Smart View also supports notifications about upcoming favorite shows on the schedule.
Two new smart TV services have been added, too. "Sports" can be customized to show the results of a favorite sports team, while "Music" identifies tracks as they're playing on a TV show.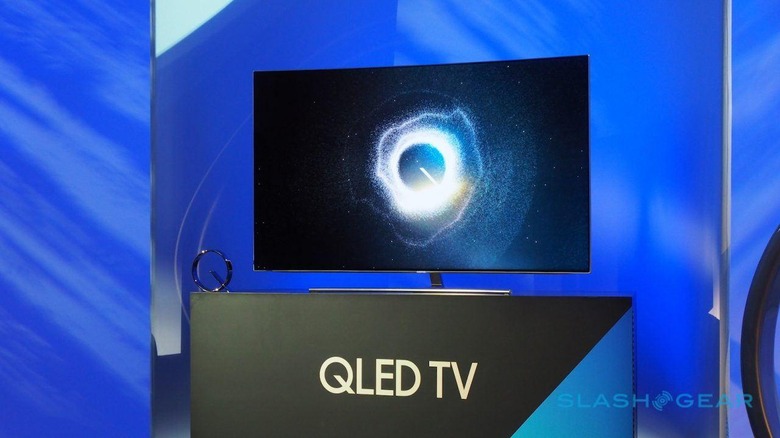 Honestly, though the buzzwords may be flowing freely, it's hard not to be impressed by Samsung's 4K quality. That said, Ultra HD content is still in fairly short supply, never mind HDR video, and while Samsung hasn't confirmed pricing for the sets they're undoubtedly not going to be cheap. We'll presumably know more as 2017 goes on and they head into stores.