LG Z330 and Z430 Super Ultrabooks revealed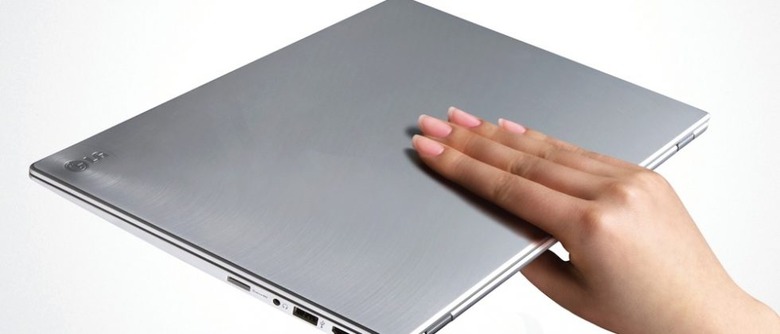 Ultrabooks have hardly had a chance to get started, and already LG is looking to refine the term with its new Super Ultrabook LG Z330 and Z430 models. Two of the company's new PCs from its CES 2012 line-up, they join a 3D-centric notebook range – though lack 3D themselves – at the Las Vegas show next week. So, you might be asking, what makes an ultrabook "Super"?
LG says that's a matter of "powerful performance and sleek design unseen in ordinary ultrabooks" though we'll have to wait until we get some hands-on playtime before we can judge quite how successful the company has actually been on those fronts. The Z330 has a 13.3-inch 1366 x 768 LED-backit display, a choice of Intel Core i3, i5 or i7 processors, 4GB of DDR3 memory and HD 3000 graphics, along with either a 120GB or 256GB SSD, 10/100 ethernet, WiFi b/g/n and Bluetooth 3.0+HS.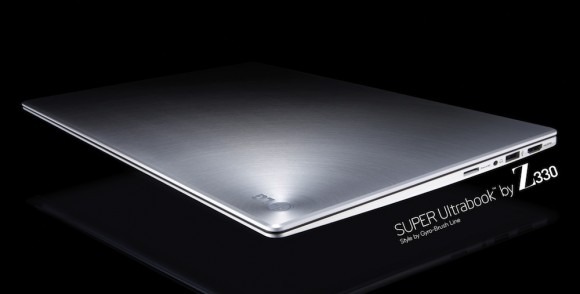 The LG Z430 boosts the display to a 14-inch panel, though running at the sam resolution as its smaller sibling, and increases the maximum supported RAM to 8GB. Storage is different too, with a standard 500GB HDD paired with an optional 16GB or 128GB of SSD storage; we're guessing the 16GB is used for speedy resume, just as with Samsung's Series 5.
Ports on both models include a multiformat memory card reader, single USB 3.0, two USB 2.0 and HDMI, along with audio in/out. There's a 1.3-megapixel webcam and a 4-cell battery, though LG isn't talking runtimes yet. The Z330 measures in at 315.4 x 214.7 x 14.7 mm and 1.21kg, while the Z440 is a little larger at 329.4 x 226 x 19.9 mm and 1.5kg.
No word on pricing at this stage.