LG V60 ThinQ 5G leaked: Monster battery, headphone jack, 4x mics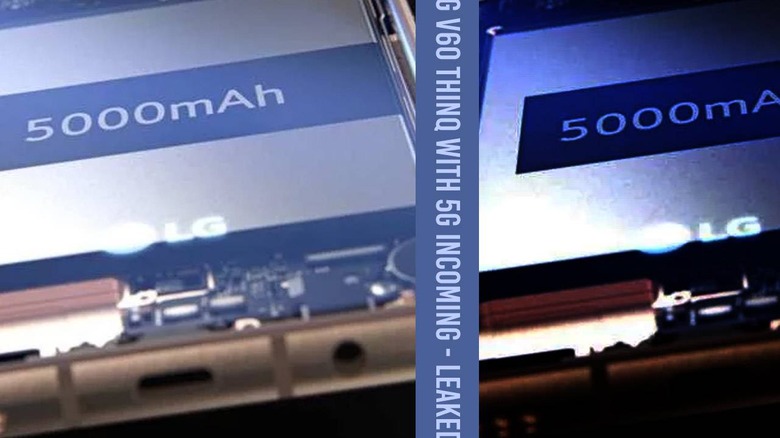 A leak this week appear to be taking up the mantel of the previous "V" smartphones in the line with top-tier specs. This smartphone's hardware looks to roll with a Qualcomm Snapdragon 865 processor under the hood, a set of four cameras on its back, four microphones, and a giant 5000mAh battery inside. But will it come to MWC 2020?
The 5G smartphone code-named LG Time appeared this week in a set of leaks with screenshots showing the device's hardware. The LG V60 looks to have a microphone at its top, another at its bottom, another in its back-facing camera array, and another at its temple. This should allow for some exceedingly responsive smart assistant action.
The battery in this machine appears to be a whopping 5000mAh in size. That's a full 1k larger than the 4000mAh battery in the LG V50 ThinQ. Not that we ever had any major battery issues with LG's last round of phones, but the bigger the better when it comes to lithium-ion standard tech.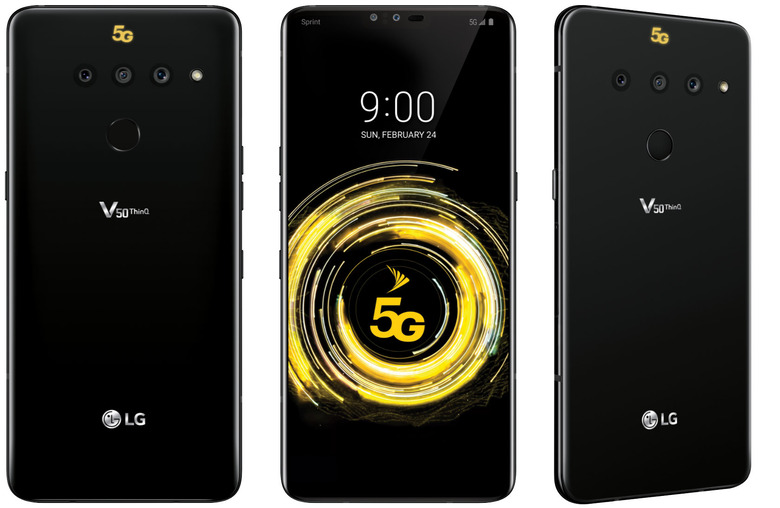 Much like previous LG Vxx smartphones, there'll still be a 3.5mm headphone jack. That means LG's almost certainly continuing to push the 32-big Hi-Fi Quad DAC amplification, too. USB-C at the bottom and a set of pogo-pin connectors round this party out for early Spring 2020. Stick around for more leaked details soon!
Previous tips suggested that the LG V60 ThinQ would be revealed with 5G and two screens (courtesy of LG's fancy two-screen case system) at MWC 2020. That might not be the case anymore. See that late December 2019 situation and track the story.
UPDATE: Chances are almost a lock that we wont see this device at MWC 2020, now that it's confirmed that LG won't be present at the event's proceedings. Instead we'll likely see this LG V60 ThinQ smartphone shown at its own unique event within the next several weeks. And don't forget that second display!