LG Thrill 4G Review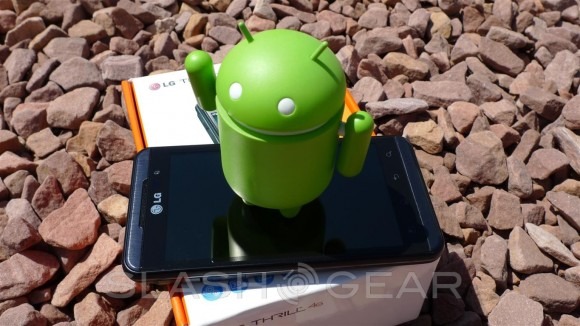 Ok guys up next on the chop block we have the LG Thrill 4G with its pretty glasses-free 3D screen and dual-core power. You may know it better as the Optimus 3D as this is a glasses-free 3D device loaded with fun. Between dual cameras and the dual-core cpu you will have plenty to do with this beast. Full details as well as hands-on video are below for your enjoyment.
Just a few days ago we did our hands-on and unboxing so feel free to read up on that here. To get us started here is the video below.
LG Thrill 4G Hands-on and unbox
[vms a1c56250dc23ae7ff12f]
Hardware
The hardware is elegant and simple in design but bold with what lies underneath. The dual-core 1 Ghz TI OMAP 4 CPU, glasses-free 4.3" display and dual 5 MP cameras on the rear are the treat with this baby. Also powering the Thrill 4G is Android 2.2 with an included 8 GB micro SD card for storage. LG is calling this the first device on their "Tri-Dual" architecture. What that means — dual-core, dual-memory, and dual-channel. It features true dual-channel RAM to help speed things along and keep all that 3D goodness smooth and pretty.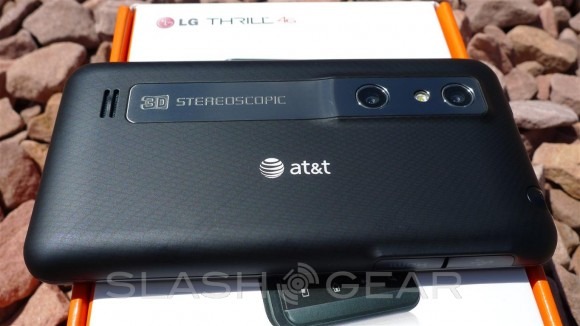 Now on the left side of the device you have the micro HDMI-out then the micro USB port for charging/sync and they are nicely protected with easy to remove covers.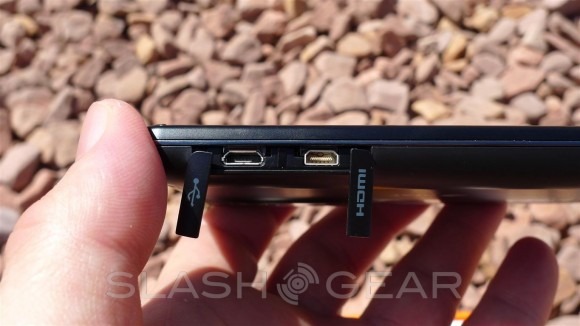 Over to the right we have barely noticeable buttons to keep the design simple. There is the volume rocker and then that all important 3D button that brings you instantly into the 3D selection page.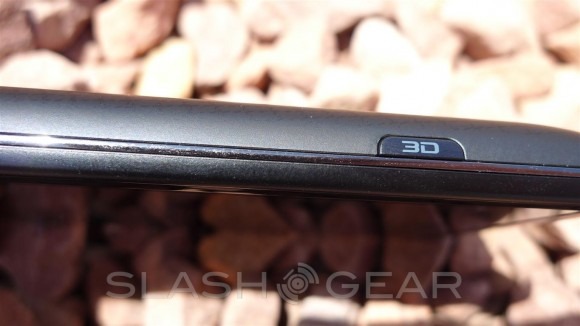 Then up top you have the 3.5mm headphone jack, noise cancellation pinhole, and the power/standby button. The buttons all feel nice and are easy to touch, the EVO 3D buttons were squishy and difficult at times. (EVO 3D left, Thrill 4G right)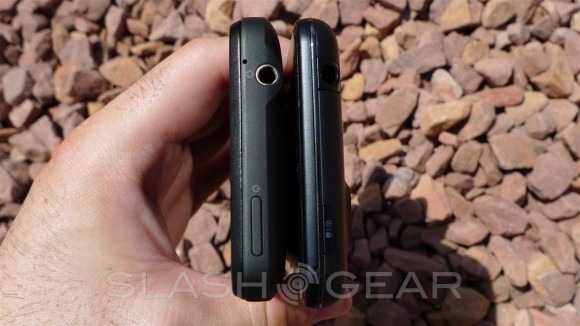 The rear has a soft coat plastic that helps it from slipping and the front top and button bezels are like a brushed aluminum, it looks and feels nice and has a good even weight in the hand.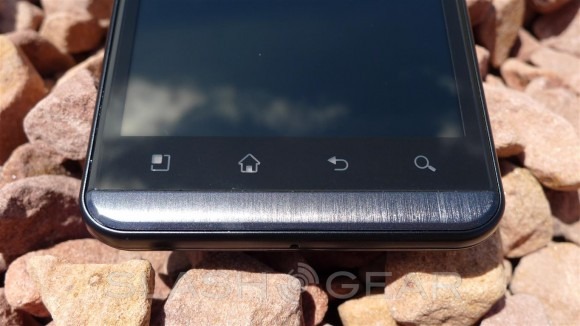 Software & Performance
Like mentioned above we come in running Android 2.2 Froyo but hopefully it will see 2.3 Gingerbread soon. It has a light user interface overlay courtesy of LG that looks similar to the Samsung TouchWiz and overall it's not very intrusive and doesn't seem to slow down or lag the device like some other UI's. Pre-installed apps I'll start right with the good stuff and that is 3D. We have a 3D camera, 3D gallery, 3D games, 3D guide to help out, Asphalt 6, Gulliver's Travels, Lets Golf 2, Movies, and NOVA all in 3D for you to enjoy.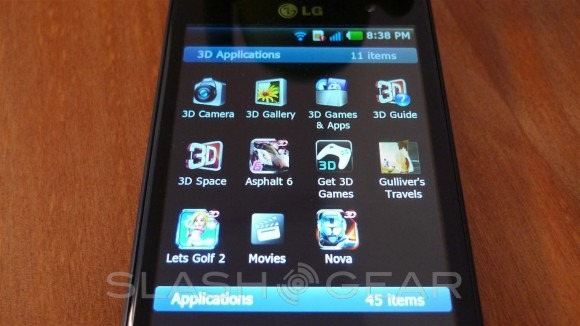 Other pre-installed apps include Amazon kindle, Live TV, Qik for video chat, AT&T barcode scanner, Polaris Office, and Yellow Pages. Not too much bloatware as most of it has uses or is 3D related.
Regarding performance I have ran a few benchmarks including Linpack, Quadrant, and Vellamo for the browser and network performance. Linpack scores were extremely low but Quadrant and Vellamo lined up nicely with other dual-core phones available but was behind the EVO 3D in Vellamo. Here are some results below.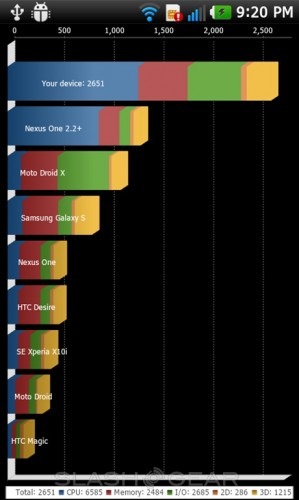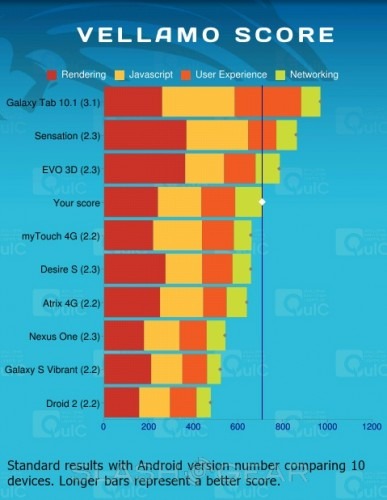 Then the poor linpack score, but it's always scoring higher on Qualcomm devices.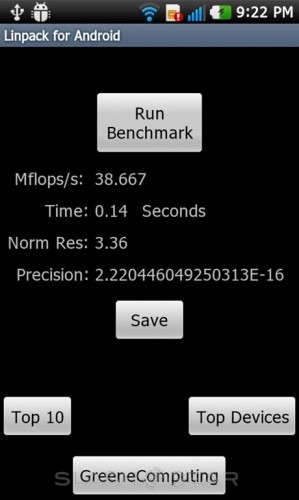 While benchmarks reveal some information they aren't all the news. If you'll look over the Quadrant result you see the I/O and 3D score is much higher than other devices. This is thanks to the Tri-dual technology in the LG Thrill giving great I/O performance as well as top quality 3D output.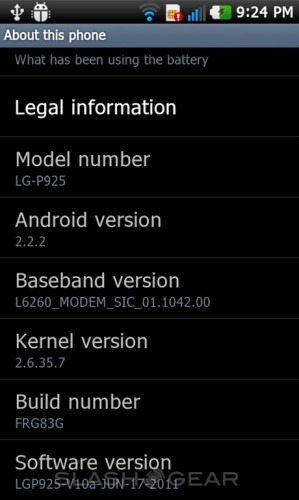 Camera & 3D
This is where things get interesting, Welcome to the 3D party LG. The cameras on the rear are both 5MP so only record in 720p rather than 1080 but they do give you some great 3D video and image captures. Having the 3D show up on screen wasn't the easiest task but here are a few shots so you get an idea, but don't take these as actual results because it looks far better in real life.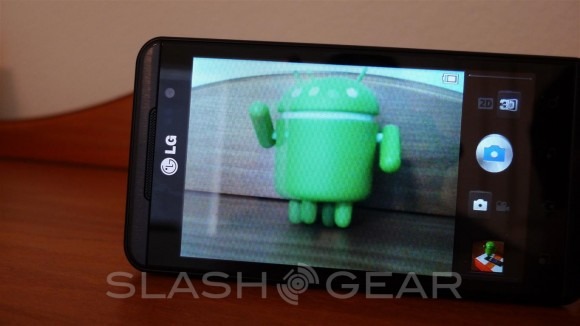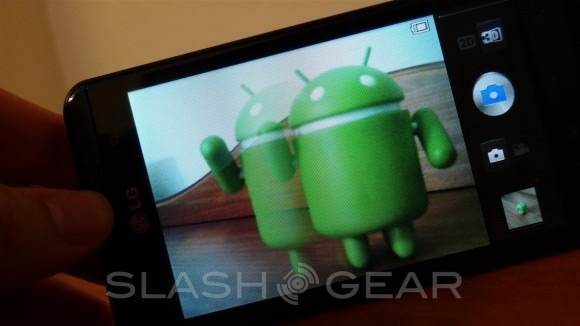 As far as the regular camera, it works great for being only 5MP and the quality was great but low light we had more noise than expected. Here are a few test images with the regular camera below.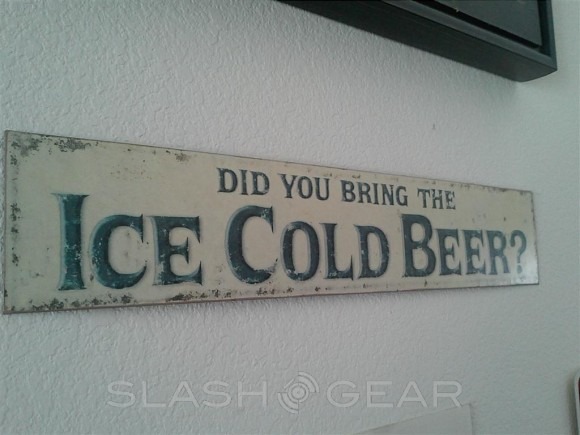 A little bit of noise and fuzz here but the room had pretty bad lighting.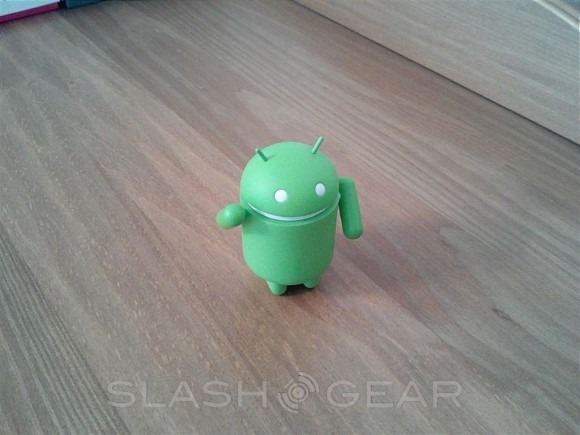 Even though I don't usually test the video capture unless its 1080p we gave it a small test run just to show my always helpful puppy has some ball skillz. Now that the lockout is over for NFL I'll try and get him signed as he catches everything I throw his way.
Battery
With a 1540 mAh battery under the hood we can expect to see average daily usage. Many phones from HTC including the myTouch 4G, Sensation 4G and others all come with a similar sized battery. From my initial tests it seems even though the EVO 3D packs a huge 1730 mAh battery the Thrill 4G seems to last a good hour or more longer at least. I've been comparing both and will post pictures below and so far the Thrill is ahead of the small 3D wolf pack. I'm thinking the newer generation TI OMAP 4 CPU is a little more efficient and thus helping battery life.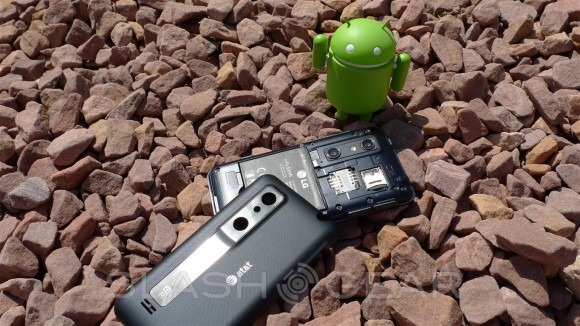 EVO 3D Comparison
Now this is where things get a bit tough for me as both of these devices are extremely well made, have great performance and pack a major punch in the spec's column. First off the LG Thrill gets bonus points for having not only HDMI-Out but the cable was included, the EVO 3D does not feature HDMI out. You can record 3D with the Thrill and stream it over HDMI to your 3D ready 56" or whatever size home TV — I love it!
They are very similar in all aspects with a very close size, shape, weight, and overall feel but I personally like the Thrill 4G better. With AT&T's great #2 in the nation service and call quality (which was excellent on the Thrill, loud and clear) along with not having an intrusive user interface like the HTC EVO I'm going to have to give this one to LG.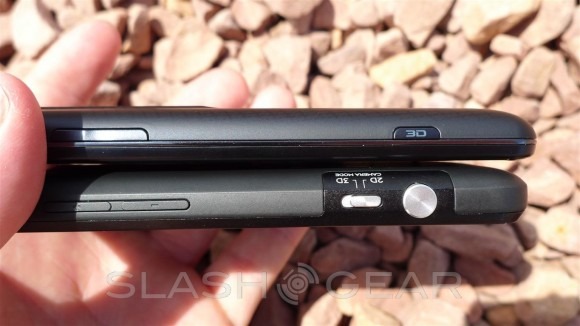 While the EVO 3D [see review] does get a few bonus points for the 2D/3D toggle and dedicated camera button it's a little huge and almost just as much a con as it is a pro. The 3D performance and technology is basically the exact same in both phones so its hard to call it. I feel like the potential for a headache is not as bad with the LG but that could be due to the brightness of the display etc. You'll just have to check em both out in stores and see for yourself.
Wrap-Up
To wrap things up I'll go ahead and post a few more photos for everyone to enjoy. It was really quite fun working with the Thrill 4G this week or so. At first I didn't like the covers on the ports but I've grown to like them and its now a preference instead of just something I'd deal with. I myself don't own a 3D TV or I'd have tried out some 3D videos that is for sure, watching it from the device is plenty enjoyable if you are ok with just having 4.3" of real estate.
This phone features everything a user would want in a high-end Android phone (unless 3D isn't your thing). If you think 3D is a gimmick or a waste of space this phone is still equally as impressive and works great even if you never use the 3D aspects it has to offer. It sits right along the top of the list along with the Samsung Galaxy S II, Sensation 4G and even the PHOTON 4G we just reviewed. Now my last bit of info is the kicker, you can have this device with a new 2-year contact for ONLY $99 dollars from AT&T. They plan to sell plenty at that price so you'd better hurry. Enjoy!