LG tablet redux in 2013 tip sources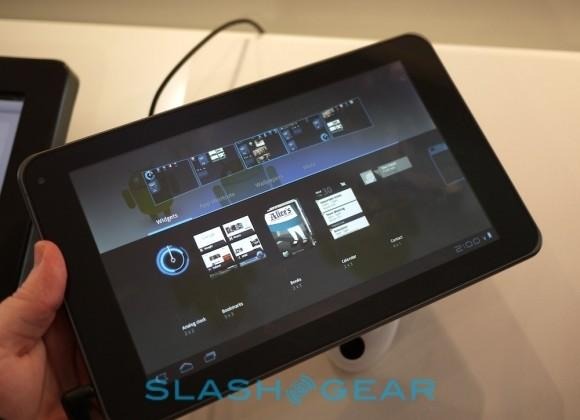 LG is mulling a return to the tablet market, Korean sources claim, with a new model tipped for release sometime in the second half of 2013, and potentially as early as Q3. Details of the speculated slate are in short supply, and according to Munhwa it's uncertain whether LG will opt for Windows or Android to power its renewed attempt on the big-screen mobility ecosystem.
LG's tablet ambitions were scuppered in 2012, when the company confirmed it would sideline its slate plans so as to focus instead on smartphones. Its Optimus Pad failed to gain traction, and fellow Android device OEMs pushed prices low to undercut Apple's iPad.
Since then, however, we've seen Windows 8/RT arrive, as well as some success among Android devices, fueled in no small part by the low-cost Nexus 7 ASUS manufactures for Google. Meanwhile, we've also seen some movement in the high-end Android tablet world, with high-res options like Samsung's Nexus 10 out-performing the iPad's Retina Display in terms of pixel density.
That might pave the way for LG to use some of its display arm's homegrown screen talents. Back at CES, LG Display showed off a 7-inch, 324ppi 1920 x 1200 tablet panel, among others, which seems ideally suited for a small tablet rival to the much-speculated iPad mini with Retina Display.
Of course, there's not only Android to consider. LG could also opt for Windows 8 or Windows RT, joining a relatively limited market of tablets running Microsoft's platform. Whether the potential rewards for taking on Microsoft's own Surface are considered rich enough for LG remains to be seen, however.
[via TechEye]