LG Super Ultrabook Z330 hands on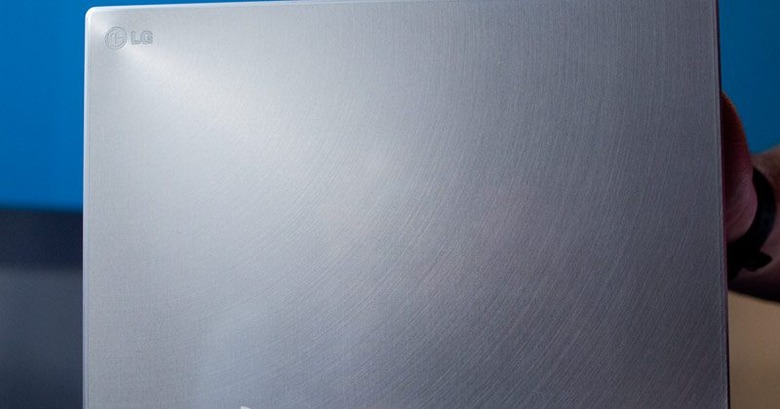 Intel showed off a bevvy of Ultrabooks at its press event, but most of them we'd either handled or reviewed before. Not so with the LG Super Ultrabook Z330, one of the manufacturer's first ultrabook models. We took some time to gather a few impressions and nice photos for all the fans of tiny, speedy laptop out there.
Like all of the laptops conforming to Intel's Ultrabook specifications, the Xnote Z330 is thin, light and big on metalic personality. It's got a more squared-off design than most Ultrabooks, which go with front and rear tapers to appear even skinnier. The lid has an ofset circular texture, not unlike the Azus Zenbook models. A chromed-out LG logo adorns one corner. The 15.7mm profile is a beauty.
On the inside you're greeted with the standard screen, chicklet keyboard and all-in-one trackpad. (Please, somebody make an ultrabook with real mouse buttons. Please?) The trackpad hangs a little to the left to center on the space bar, and its comparatively large size should be good for those who want precise cursor control. The keyboard itself feels serviceable if not amazing.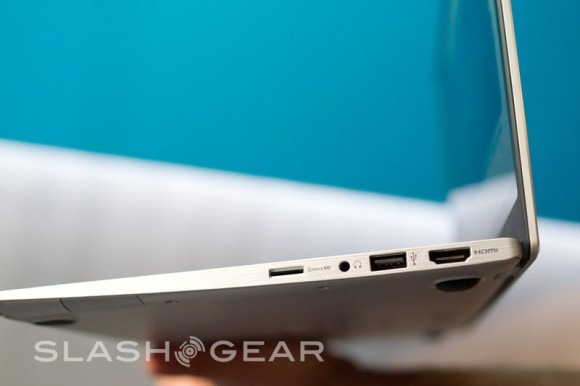 On the left side you get a single USB 3.0 port nestled between the power jack and some tiny exhaust vents. Opposite that you'll find a tiny MicroSD card slot (no standard SD slot is present) an audio-out port and an HDMI port. Front and back are bare, as with most of this category. The screen is the same 1366x768 panel we've come to expect from 13-inch laptops in general, and ultrabooks in particular. It's decent, and shows considerably less glare than other machines at the event.
Inside you get an SSD hard drive and a low-voltage Core i3, i5 or i7 processor, though obviously we couldn't put it through its paces. The Xnote has a larger brother, the absent 14-inch Z430, which features dentical specs aside from the screen. The laptops launch in the first quarter of this year.