LG Stylus 2 heading to MWC 2016 with nano-coated pen tip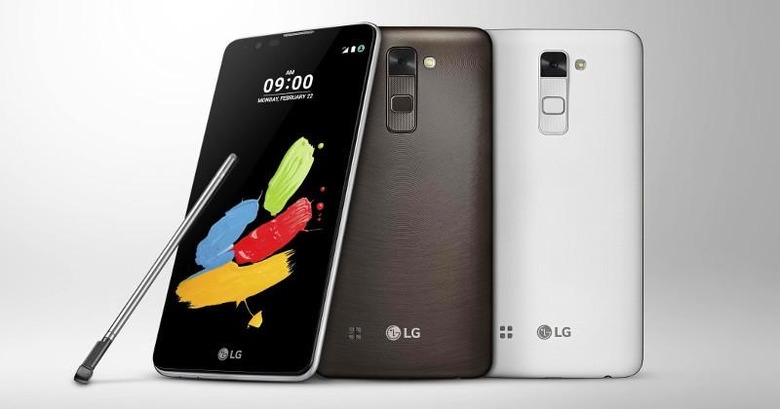 It might not be too far-fetched to say that Samsung has a unique spot in the market when it comes to stylus-toting phablets. That, however, isn't going to stop LG from coming up with its own. In fact, at MWC 2016 next week, it will be putting up on display the LG Stylus 2. While LG has definitely leveled up its game for this particular device, the Stylus 2 remains what its predecessor clearly was: a mid-range, and hopefully affordable, smartphone equipped with a stylus with a somewhat rubbery tip.
It might not be that fair but it is inevitable that the LG Stylus 2 would be compared to Samsung's Galaxy Note line. But while the Galaxy Note has been the bearer of many of Samsung's most powerful hardware and a Wacom active digitizer, LG has tried to settle for something that gets the job done without stretching the budget to high heavens.
That practically means that the LG Stylus 2 won't be oozing with power and specs. The phablet will run on a 1.2 GHz quad-core processor with 1.5 GB of RAM. The 16 GB of internal storage is thankfully expandable. The 5.7-inch screen might be large, but the 1280x720 HD resolution might be a bit disappointing. The 3,000 mAh battery is also removable, which is definitely a plus. The 13 megapixel rear camera and 8 megapixel front camera will perhaps do nicely for most mobile photography needs.
The center of attraction in these types of devices will always be the stylus, naturally. Here, LG still hasn't been able to include an active digitizer the likes of Wacom and N-Trig use. We still have a capacitive stylus but one that now has a "nano-coated" tip which, claims LG, is a lot more accurate than the plain rubbery tip of its predecessor.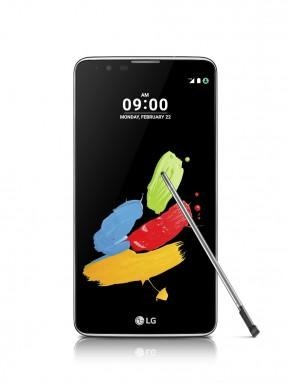 The LG Stylus 2 actually has more interesting improvements on the software side than with the hardware. For example, the new Pen Pop features pops up a menu when the stylus is removed from its silo. That menu offers shortcuts to LG's own Pop Memo and Pop Scanner apps. There is also a new Pen Keeper function that alerts users when the smartphone is in motion without the stylus in its house. Those features should probably be familiar to those who grew up with the Galaxy Note.
Availability of the LG Stylus 2 is still unannounced, though colors have been revealed to include Titan, White, and Brown. The design of the phablet features a "Protruded Flat Display", which some might call as "2.5D Arc" style, a Spin Hairline pattern on the back, and a metallic frame edge to give it a more than mid-range look. The phablet will be on display together with the LG X cam, LG X screen, and, of course, the LG G5, at MWC 2016.