LG renames Quick Voice to Q Voice with English version to launch in 2013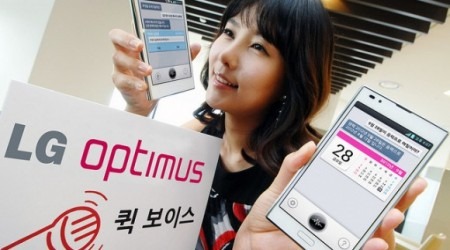 LG recently launched its Quick Voice service in Korea to challenge Apple's Siri and Samsung's S Voice. About a month after launch, the company is rebranding it to compete with Samsung's S Voice and has changed its name to Q Voice, which is expected to debut with an English version in 2013. Currently, Q Voice is limited to Korean-speaking LG users and offers standard voice control functions that have been integrated with 11 Android apps.
LG uses its own technology in combination with Google software to process words and phrases to understand them. It can even pick out any single female voice in a crowded and noisy room full of male voices and can have its settings adjusted by speech to Bluetooth, sound and vibration.
Q Voice is already available on the 5-inch Optimus Vu slab and is scheduled to come to the Optimus LTE II with a software update at the end of the month. LG has also emphasized that Q Voice will be heading to additional smartphones in the future.
[via Engadget]