LG P930 1280 x 720 Android smartphone tipped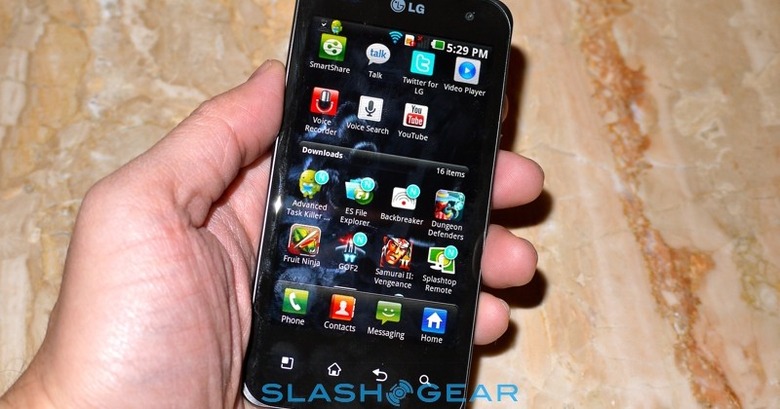 Details of a new LG Android device believed to be a smartphone with a Retina Display-besting super-high resolution touchscreen have emerged. The LG P930, according to an LG XML file that Unwired View spotted, has a 1280 x 720 resolution display of unknown dimensions. While the P930 could well be a tablet, its P-prefix name suggests that it falls into LG's range of smartphones.
For instance, the Optimus 2x is the P990, the G2x is the P999, the LG Optimus Black is the P970, and the Optimus 3D is the P920. In contrast, the LG Optimus Pad is the V900. The only other confirmed specifications in the XML file are GSM/EDGE and HSPA connectivity, leaving us in the dark about form-factor, cameras, and whether or not there's a physical keyboard.
LG Display has already confirmed that it will be supplying IPS LCD smartphone-scale panels to its LG handset arm this year. However, the company could also be looking elsewhere for its 1280 x 720 screens: Toshiba announced a 4-inch, 367 ppi display running at that resolution earlier this week, while Hitachi revealed back in February that it had a 4.5-inch, 326 ppi panel, again with the same resolution.
Alternatively, it could be a 7-inch LG tablet, slotting in-between the company's smartphones and the 8.9-inch G-Slate.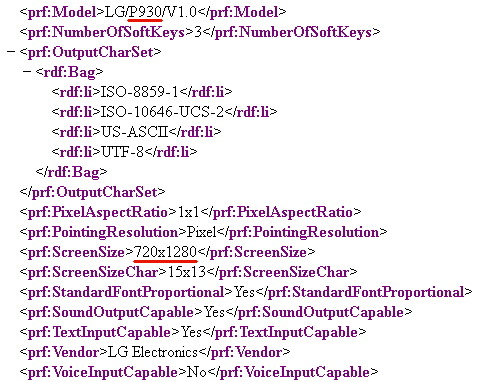 [via Android Community]