LG Optimus Vu official: Galaxy Note gets competition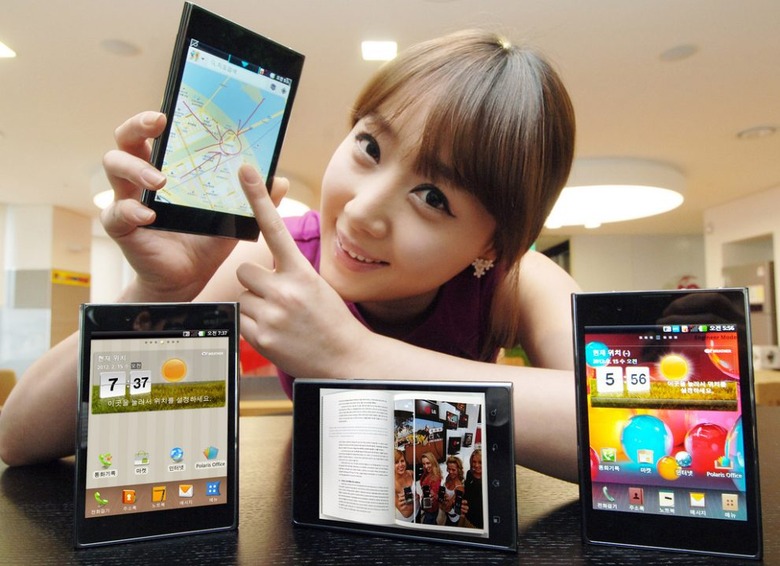 LG has officially revealed its new 5-inch LG Optimus Vu smartphone/tablet hybrid, challenging Samsung's Galaxy Note with a stylus-enabled 1.5GHz dual-core LTE handset. Teased earlier this month – and now revealed a week ahead of MWC 2012 and its official official debut – the Optimus Vu mimics a mini-iPad with its 4:3 aspect 1024 x 768 screen; like the iPad it uses an IPS panel, too, here with 650 nits brightness. At launch, the Optimus Vu will run Android 2.3 Gingerbread, but LG is promising Ice Cream Sandwich within three months of that.
As with the Samsung Galaxy Note, the Optimus Vu comes with a stylus so as to handwrite notes, annotated images and documents, and sketch out maps and diagrams. A custom memo app takes center-stage, and the pen itself is apparently made of – or at least clad in – rubber for easier grip.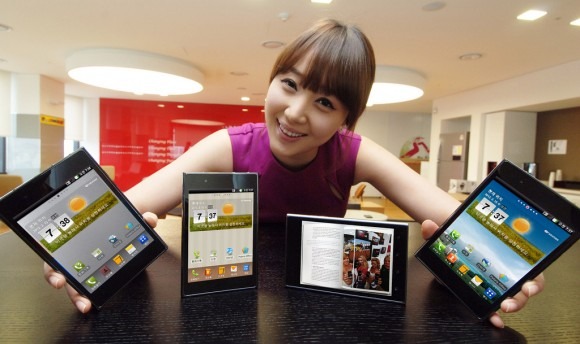 Gingerbread is running on a 1.5GHz Qualcomm Snapdragon dual-core paired with 32GB of internal storage, and there's an 8-megapixel camera on the back – with autofocus and flash – and a 1.3-megapixel front-facing camera for video calls. WiFi Direct, HDMI output, DLNA and – in South Korea at least – T-DMB digital TV are all supported.
The Optimus Vu measures in at 139.6 x 90.4 x 8.5 mm and tips the scales at 168g. That makes it shorter and thinner than the Galaxy Note, though wider, as well as slightly lighter. Inside is a 2,080 mAh battery, smaller than the Samsung's 2,500 mAh pack.
The LG Optimus Vu will hit Korea's SK Telecom and LG Telecom in early March, with pricing yet to be announced. No word on international launch plans at this stage, but we'd be very surprised if LG didn't have them; we'll likely find out more when we go hands-on with the Optimus Vu at MWC 2012 next week.