LG Optimus Q2 pairs 700nit display and QWERTY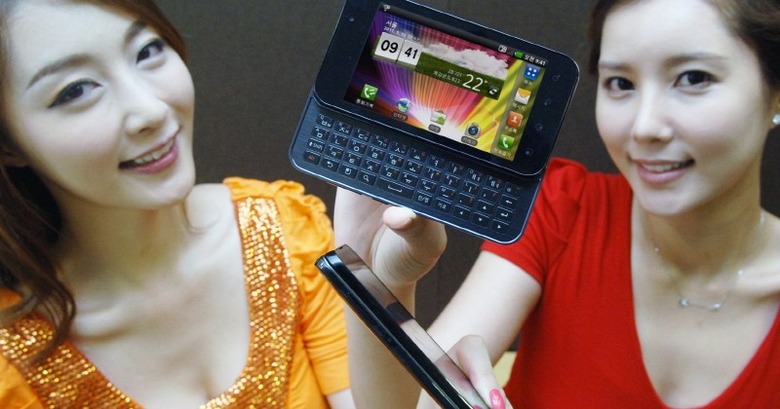 LG's latest Android smartphone, the Optimus Q2, has broken cover, and while the screen may not run at the HD-resolutions we're expecting from the LU6200 later this year, it does at least promise to be super-bright. The 4-inch WVGA IPS display runs at 700 nits, and fronts a 1.2GHz dual-core Android device with a slide-out 4-row QWERTY keyboard.
That keyboard has gone on a diet compared to previous LG models with similar form-factors, the company reckons. In fact, it has shed 2mm in the slide section along, bringing the Optimus Q2 down to 12.3mm thick and 147g. Specs include WiFi Direct support along with both front and rear cameras, the latter amounting to a somewhat average 5-megapixels.
LG hasn't specified which version of Android is loaded – though we'd be very disappointed if it was anything less than Gingerbread – and there's the company's usual UI modifications to please/frustrate depending on your tastes. South Korea will get first dibs on the LG Optimus Q2, with the smartphone going on sale there next weekend; there's no release date given for international markets.
[via Android Community]