LG Optimus G2: so thin it can't use buttons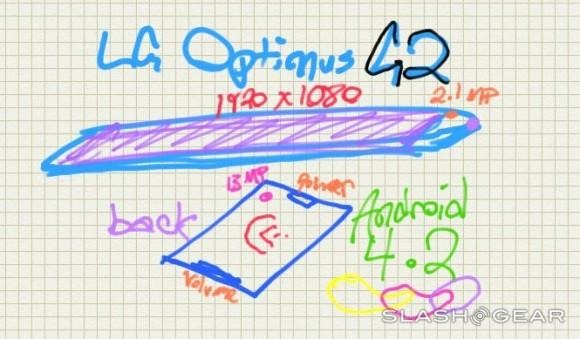 If you weren't excited about the next edition of LG's hero device by now, the following news should spark your interest: apparently this smartphone is going to be so thin that it wont have room for a power button or volume buttons around its sides. With news of the LG Optimus G2 coming in from South Korean news sources that may or may not be entirely reliable, the concept certainly seems intriguing enough to be possible: could it be? The framework of this next-generation device is said to be such that the left, right, top, and bottom will have a completely non-traditional button layout.
While the LG Optimus G was so impressive that Google hired LG to make them their own in the Google Nexus 4, the G2 has to step things up a notch. With the 2013 wave of smartphones out-doing the G with Qualcomm's Snapdragon 600 processors (in the HTC One and Samsung GALAXY S 4), it wont just be the body that's getting a cut. LG has also been tipped to be including Qualcomm's best yet: the Snapdragon 800.
The LG Optimus G2 is being quoted as containing the following today, straight from the source speaking with MyDrivers. The physical design of this device may be the biggest change, but the final build will be one heck of a whopper!
LG Optimus G2

• 5-inch display, 1080 x 1920 pixel resolution

• 13 megapixel camera back-facing, 2.1 megapixel front

• Qualcomm Snapdragon 800 quad-core processor

• Android 4.2 Jelly Bean

• LG User Interface

• Worldwide Launch
Have a peek at our LG Optimus G Pro hands-on experience as well as our original review of the LG Optimus G and get ready for the next coming of LG. This device should be revealed by the time Summer has begun, but no confirmation has yet been given by LG. Stay tuned!