LG Pocket Photo hands-on with Optimus G Pro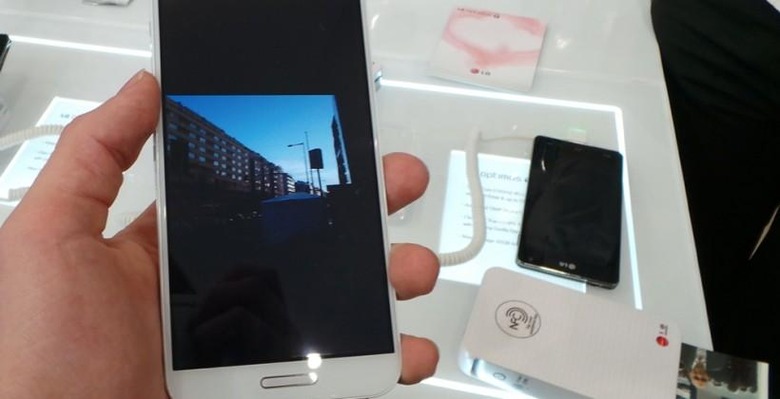 It's time to connect to a printer again, this time in a very miniature way with the LG Pocket Photo and the Optimus G Pro for good measure! The LG Pocket Photo is a pocketable printing machine that'll print out tiny 2 by 3-inch photos created with a special process that uses no ink – like magic! The coolest bit about this printer may be the way you connect with it – all you need to do is tap your NFC-laden smartphone to the printer (with the apropriate app open, of course), and your photo will print in right around 30 seconds.
The LG Pocket Photo is 4.76 x 2.83 x 0.94 inches in size and will be taking some little packets of photo paper – special fancy photo paper, mind you – that you'll be able to purchase individually. The final result is not unlike what you'd create with an instant Polaroid camera, with an image rather true to what you had on the screen. And it's just so cute!
It's not entirely clear at the moment if you'll need to be using an LG smartphone or not with this device at the moment, and you are able to work with Bluetooth as well as NFC, but one thing is for sure: you will need the Pocket Photo app. Which doesn't do anything for you if you've not got the printer, of course. The app is also able to do some basic photo editing and generate QR codes that you'll subsequently be able to print as well.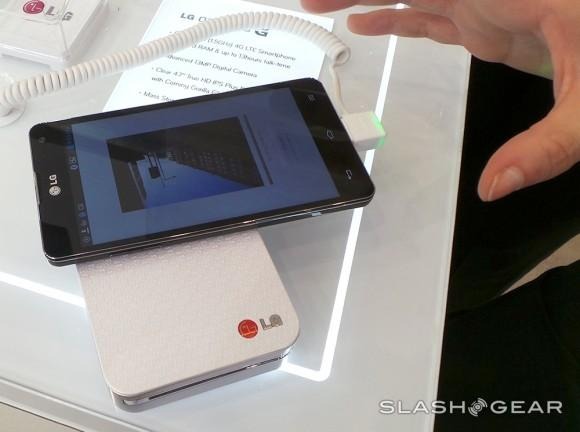 Note: we started the process here with the LG Optimus G Pro, then found it easier to just transfer the photo we had to the LG Optimus G units they had on display because they'd already had the Pocket Photo app installed. The resulting photo looks fabulous even though it'd been taken with one device, transferred to the other, then printed wirelessly with an instant process.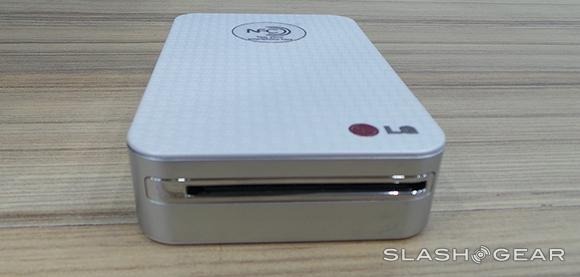 The printing process this machine uses is Zink – that's Zero Ink paper technology. The process is a combination of efforts between the LG Pocket Photo and the paper itself, the paper having a layer of dye crystals that change color according to heat generated by the device. The resulting photo is ever-so-slightly warm when you receive it and doesn't have any ink to smear – it's instantly ready to be touched, if you like.
This device will be coming to greater Europe in April and will be costing you right around 130 Euro MSRP. At the moment there don't seem to be any solid final price or release dates released for the device – we're hoping soon as well!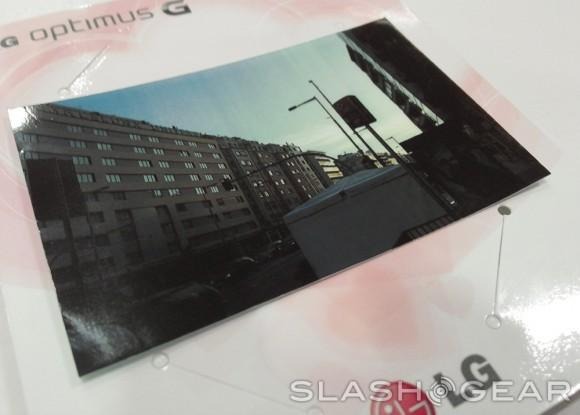 Have a peek at the Mobile World Congress 2013 tag portal to see more up to the minute news blasts from Barcelona as well as more hands-on action than you can handle!