LG Optimus G QSlide Picture-In-Picture Hands-On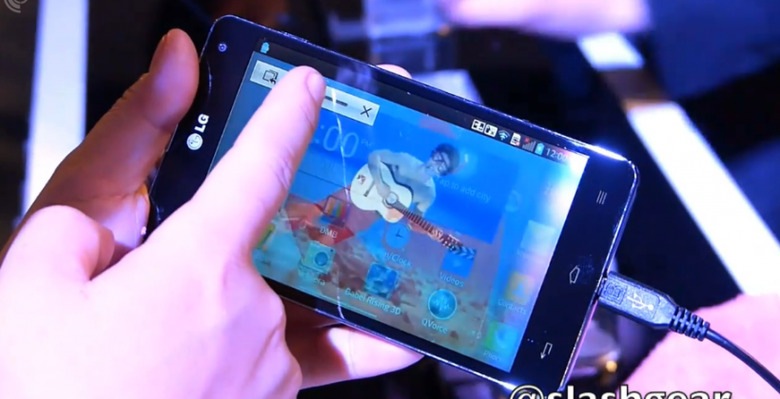 LG's next generation smartphone was unveiled today, and while we've been enjoying the features and brilliant 4.7-ich IPS+ display on their new Optimus G smartphone the various new features they added were worth a quick mention. One in particular is LG's new picture-in-picture mode dubbed "QSlide" which essentially shows two screens simultaneously.
We've recently seen this feature from the likes of Samsung's Galaxy S III and their new Note II, but this time around the show is all about LG. Instead of just offering picture-in-picture they have a complete dual-screen simultaneous mode. This will allow you to not just view a movie while browsing the web — but send a text message while viewing an email, or write an email while enjoying some YouTube videos. Here's the explanation from LG themselves"
QSlide Function shows two different screens simultaneously on one display. As it doesn't show a part of the screen but the entire screen of both functions, the user can complete two tasks concurrently – such as sending a text message or searching the web while watching a video
What they want to get across here is you don't get a watered down floating window of the second app. With their implementation you have the entire screen and full functionality of both apps — simultaneously. Essentially one (or both) are slightly transparent allowing you to see both at once. This is true multitasking and just one of many features LG's brought to the table with their "groundbreaking" new features. Take a peek below.
[vms aa5c06772297520da205]
Pretty neat right? How useful or effective in daily usage remains unknown but we like the different approach. Some of their other new features include Live Zooming for up to 5x zoom in video playback and record, QuickMemo to jot down a note or info right on the display and add to a text or email, and even the option to edit icons to your own personal preference for size. You'll surely want to check out our LG Optimus G hands-on, then stay tuned for a full review coming soon. Are you impressed with this 4.7-inch quad-core powered Android smartphone?