LG Optimus G Pro tipped to partner with AT&T for Spring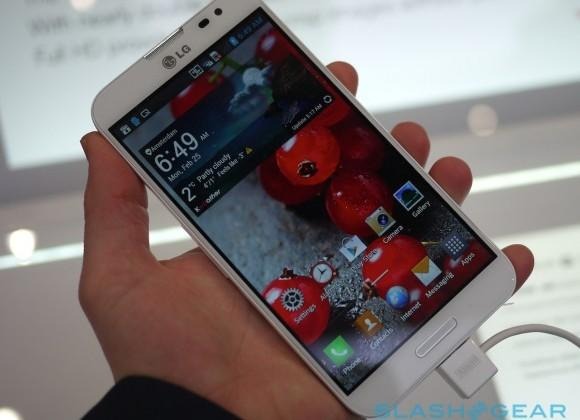 Today the device known as the LG Optimus G Pro has appeared in a leaked image which suggests that the company will be working with AT&T for its first release. This device has been released internationally to more than one market this year, and will be appearing in-person at a concert event in May. LG has been tipped to be working with Qualcomm once again to deliver the same processor embedded in the international version of the device, that being the Snapdragon 600.
LG's push for the larger segment of the smartphone environment has this device heading their 2013 lineup. Have a peek at our hands-on experience with the LG Optimus G Pro international edition and notice the similarities to the image above. This device will be delivered with a slightly different set of flavors inside as evidenced by the wallpaper used in the Evleaks leak – blueberries are a primary wallpaper here while the international version has a much more warm-colored fruit.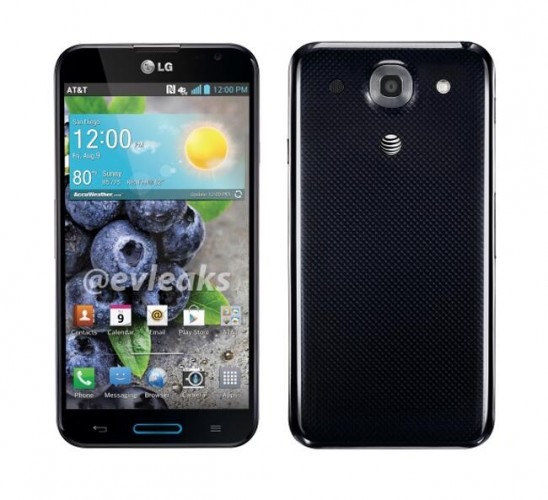 This device appears by all means to have basically the same set of specifications as the international edition, this made possible by the Qualcomm processor's ability to work with 4G LTE, unlike a wide cross-section of processors delivered before last year. One example of a processor changing between international and USA editions is the Samsung Galaxy S III, this device working with an Exynos processor outside of the states, a Qualcomm processor inside.
Have a peek at the LG Optimus G Pro timeline below to see more information on the device that LG will be revealing in May. This device will be taking on the likes of Samsung's Galaxy Note II and the Droid DNA from HTC, each of them coming with relatively large displays compared to the smartphone average as well. Join SlashGear for the musical reveal event on the first of May – we'll be there with bells on!