LG Optimus G outed early in video commercial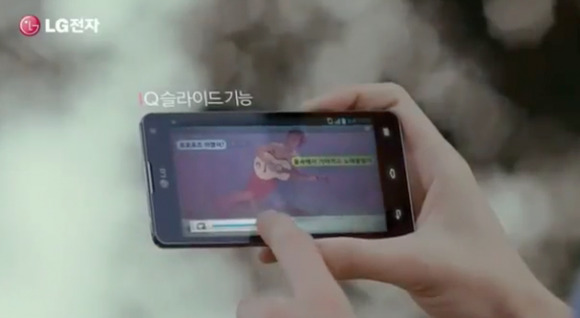 The next-generation LG Optimus G has been shown off once again before its full launch which will almost certainly be taking place extremely soon – here in a video spot from Korea. This video advertisement shows the device being worked with and played with by a set of happy customers and appears to fit rather well in their hands as they make use of its ultra-powerful processor. Inside you'll find the Qualcomm Snapdragon S4 Pro quad-core processor we've had a peek at just weeks ago and up front you'll be jamming with a massive 4.7-inch display.
This device works with 1280 x 768 True HD IPS+ across its 4.7-inch screen and will be popping up with 2GB of RAM under the hood. LG is bringing the fire this time around with a styling not unlike the LG Intuition with its rubbery back and simple black outline but brings with it a smartphone-sized experience. Qualcomm will be holding this device up as a hero as well as it's the first to be coming to the market with its 1.5GHz quad-core architecture.
This device's advertisement video spot shows off how the device works with 4G LTE and an ultra-powerful camera, likely 8 megapixels or larger. What we've heard thus far on the camera front as a possibility is a 13-megapixel shooter on the back, but we'll know the full truth only when the device is officially unveiled! For now we've only to watch and enjoy the device as a fun experience without specification confirmation.
Check the timeline below to see more information on the LG Optimus G before it pops up in full motion soon and very soon!