LG Optimus Big hands-on [Video]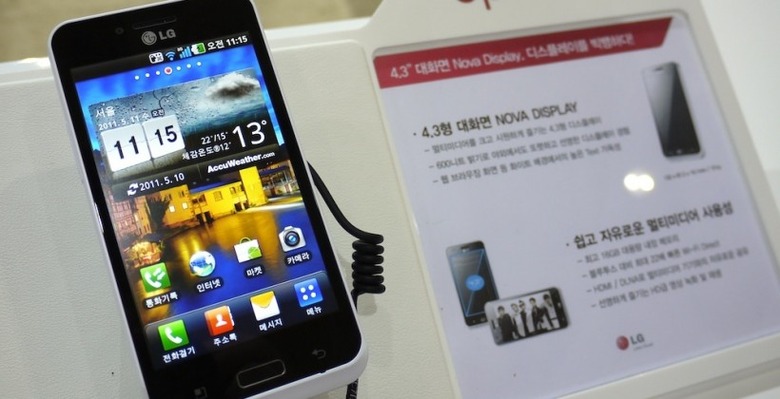 The Optimus Big isn't one of LG's most inspired names, but it certainly describes the new Android smartphone well. Its 4.3-inch display puts it among the biggest of the current Android crop, and unsurprisingly pits it against longtime rivals Samsung's well-esteemed Galaxy S II. We grabbed some hands-on time while strutting the halls of the Korea World IT Show today; read on for the full details and some video.
Face-on it's an obvious GSII rival, the WVGA display and almost identical buttons matching the Samsung though in a slightly longer, thicker chassis. By the earpiece is a front-facing camera, and there's a 5-megapixel camera with autofocus and a flash on the back. Like the Optimus 2X an HDMI port is up top next to the 3.5mm headphone jack, with a microUSB port on the bottom.
[vms be374195d41c04562d9f]
Samsung has Super AMOLED Plus and LG has NOVA, a new display technology that promises 700 nits of brightness along with purer whites and blacks, fewer reflections and half the battery demands as regular LCDs. Eyes-on and it's certainly a beautiful display, the glass a welcome semi-matte finish that's a pleasure to use after the high-gloss of most smartphones today. LG has reskinned the Android 2.2.2 Froyo OS with its own interface, similar in feel to TouchWiz, including network, GPS and sound toggles in the notification bar, and a new set of desktop widgets.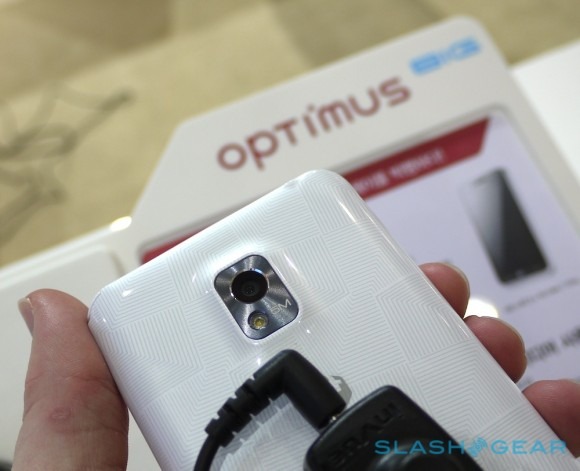 The text-entry options are also changed, which – thanks to our ignorance of Korean! – scuppered attempts to load any benchmarking tools from the Android Market. Still, we're expecting performance roughly on a par with the Optimus 2X, with both handsets having a 1GHz dual-core processor. Certainly, the phone was no slouch in moving between homescreen panes and loading/switching apps.
Of course, 4.3-inches is no longer the biggest screen on a smartphone; AT&T's Samsung Infuse 4G has a whopping 4.5-inch display and Acer's Iconia Smart nudges MID territory with its super-broad 4.8-inch panel. Still, 4.3-inches is the size sweet-spot for many, and LG's NOVA technology certainly lifts the Optimus Big out of the crowd. Already available in Korea, there's no confirmed launch date for the LG Optimus Big in North America or Europe.