LG Optimus 4X HD Hands-on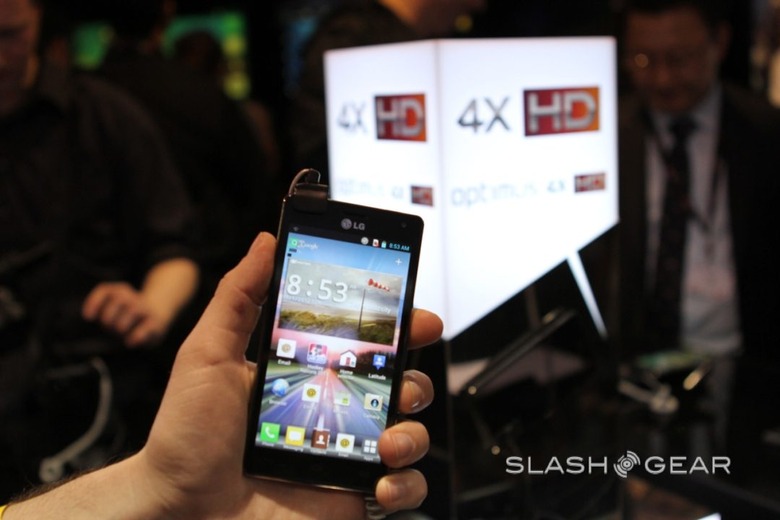 This week the folks at LG have revealed and we've gotten our hands on the next generation of LG Optimus device, the LG Optimus 4X. This smartphone takes the first-in-class Optimus 2X dual-core processor and amps it up with the NVIDIA Tegra 3 quad-core SoC with 4-PLUS-1 technology. This device is the first to the European market with a true IPS HD display, has a lovely 4.7-inch display, and runs with Android 4.0 Ice Cream Sandwich right out of the box.
Like each of the devices in LG's 2012 line being spoken about today, this device runs LG's own user interface over the top of Android 4.0 ICS and is the lightest UI over Android that LG has ever released. The massively impressive 313 ppi display brings this 8.9mm thin device to the top of brightness as well as sharpness, and both the design and the innards are made to create one integrated experience to drive the LG hero strategy into the future. Like the rest of the LG line coming this spring and summer, this device has a hard glass front and a soft and light plastic back with a textured feel.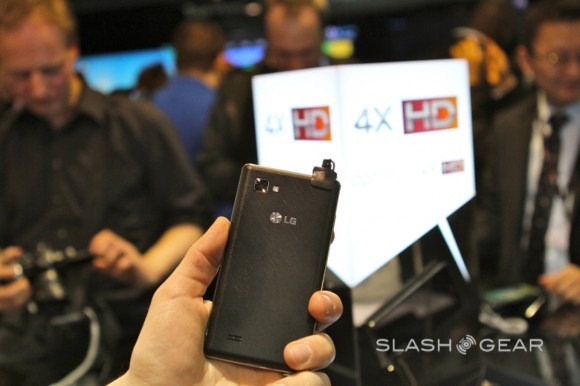 The LG Optimus 4X HD is the highest powered device in LG's line of devices now, and is holding the reigns for their very near future in the mobile business. The rest of the LG line this season is using Qualcomm's integrated experience for both modem and processor, while the LG Optimus 4X HD uses NVIDIA's quad-core chip to entice the masses. Which line will win out?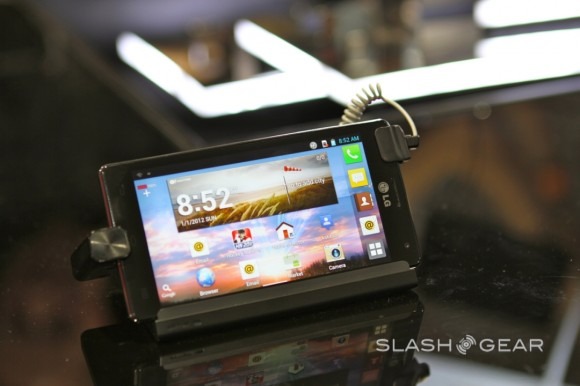 This device has been leaked before, but just confirming the device today is LG with great hope that it'll be amongst the most amazing devices at the show. You can see the rest of the show's content in our big [MWC 2012 portal].. In addition you can take a peek at the rest of the LG content we've got this week in our big [LG portal] as well! Also note that we'll be posting more photos and a hands-on video for this device soon!