LG OLED promised "by end of 2009"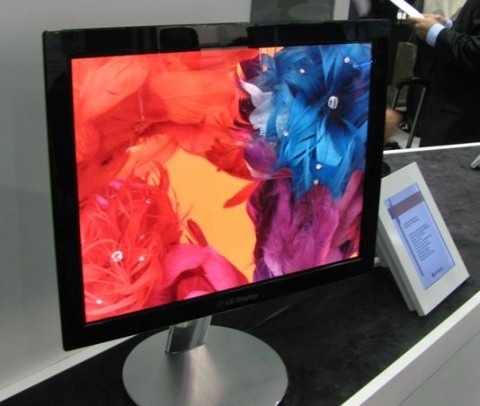 LG have confirmed their plans to launch OLED displays onto the commercial market by the end of 2009, together with a range of LED-backlit displays and HDTVs that will see the company's range boosted by 35 models.  Consumers will have to dig deeper than usual, however; according to LG the OLED displays may cost more than double a traditional LCD.
In fact, according to Amitabh Tiwari of LG India, the OLED screens might cost 2.1 times as much as a standard LCD.  LED-backlit displays will be a little more affordable, coming it at 1.6 times that of an LCD.
The company is also using a new In-Plane Switching technology which is expected to bring advanced touchscreen functionality to some of the displays, with no visual artifacts from pressure points.  LG demonstrated a 19-inch OLED panel in Korea last October.
[via OLED-Info]