Samsung & LG Display showcase OLED & AMOLED panels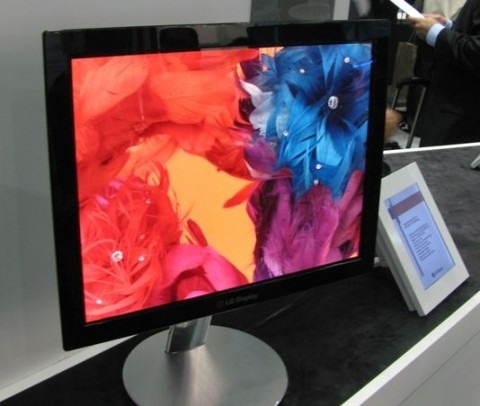 The International Meeting on Information Display (IMID) 2008 kicked off in Korea yesterday, and both Samsung and LG Display brought along their latest OLED-based displays for a little screen-quality sparring. LG tried valiantly, with their 19-inch OLED panel, but Samsung's smaller, 14-inch panel fought back with the lower power-requirements of AMOLED while their larger 31-inch full-HD panel won the war of inches.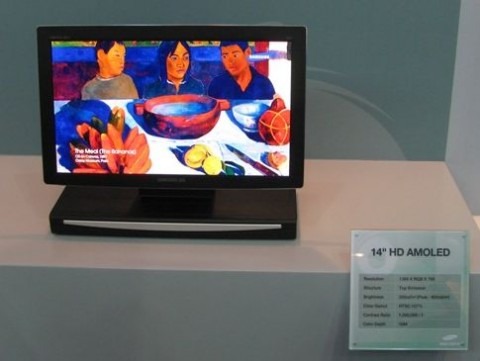 The smaller Samsung AMOLED is also capable of high-definition resolution, though that's of arguable use with a diagonal screen size of just over a foot.  Still, it all bodes well for the larger-scale panels that Samsung promised will reach commercial viability in 2009.
Samsung also brought along a 15-inch Blue Phase mode LCD, with improved image quality over previous prototypes, and a number of large, super-thin sets including a 7.9mm-thick 40-inch LCD TV and a 9.8mm-thick 52-inch TV. It remains to be seen when commercial products based on these technologies will reach the marketplace.
[via OLED-Info]