LG now has a Hi-Fi music service for premium smartphones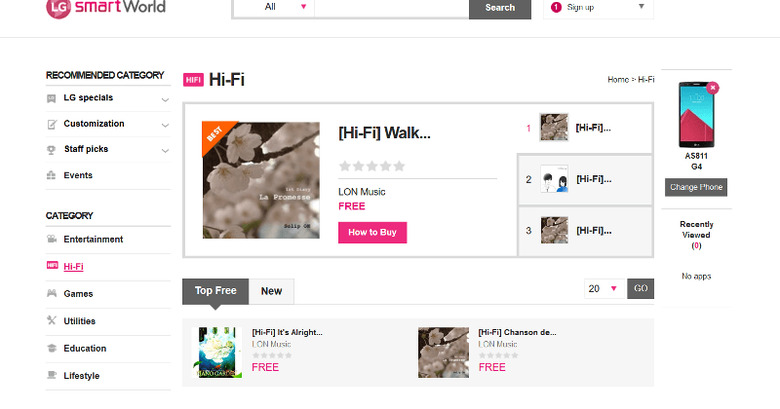 Unlike Samsung, LG isn't usually so obsessed with rolling out its own brand or version of any and all services, but now it is surprisingly making an exception. Taking on not just Samsung but perhaps even more Sony and perhaps a bit of Apple, the Korean OEM is announcing a new music service that delivers Hi-Fi quality tracks to users with "premium" LG smartphones. This is definitely a new venture for LG, who hasn't exactly expressed any inkling towards such an offer, at least not on smartphones.
Audiophiles definitely love the numbers talk here. Hi-Fi or high fidelity music refers to audio quality that is as close to the original sound, playing back at a rate of 24 bit/192 KHz. In comparison, CD quality audio, once the standard for digital music, only goes as far as 16 bit/44.1 KHz. Very few music services offer Hi-Fi quality tracks and the market is more or less dominated by Sony thanks to its Walkman brand.
Now even LG users can get in on the audio fun. That is, if they have a premium smarpthone, which LG qualifies to include only the G Flex 2, the G2, the G3 and the G4. Availability is also limited by region, though the service will launch in 70 countries immediately, which includes the US, Australia, Brazil, China, France, Italy, Russia and the UK.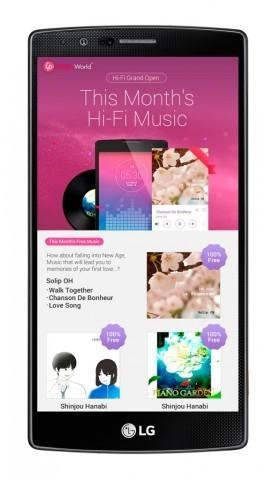 The service will be accessible on the LG SmartWorld app on these smartphones as well on the www.lgworld.com website. Of course, music isn't free and users will have to purchase the Hi-Fi tracks, sometimes with up to 50 percent discount. That said, every month they are entitled to download two free tracks. LG makes no mention of available titles and there isn't really much to see at the moment, at least from their web portal.
That said, being able to buy and download Hi-Fi tracks is one thing. Being able to listen to them at that same high quality is another. Smartphones aren't exactly known to be the best in that department, though we can only presume that these premium smarpthones, some dating as far back as 2013, are up for the task.
SOURCE: LG