LG Nexus X: this may very well be what it looks like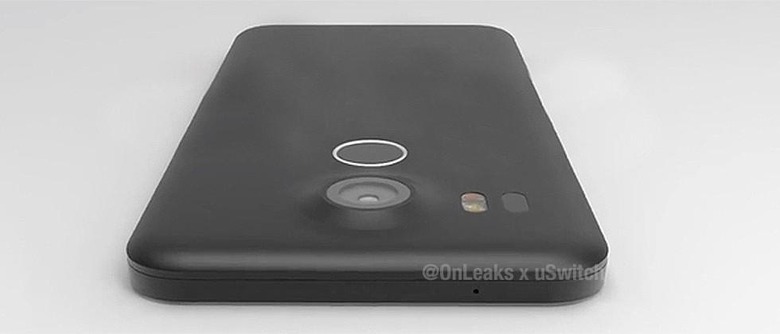 The following images show what the next Nexus smartphone may very well look like, created with specifications leaked from sources of unknown origin. While LG isn't known to be particularly weak on leaked images, these pictures show renders of a device that have been made with data from "detailed factory schematics provided to accessory-makers" shared by a relatively reliable source. What you're about to see isn't a set of photos, and should not be mistaken for photos as such.
The bulk of this device looks to be similar in size to the Nexus 5 – perhaps slightly larger as the display has been tipped to be 5.2-inches diagonally. The backside here has a slightly protruding lens array with a silver ring around a fingerprint scanner that sits below the camera lens at about the same distance from the lens as the lens is from the top of the phone.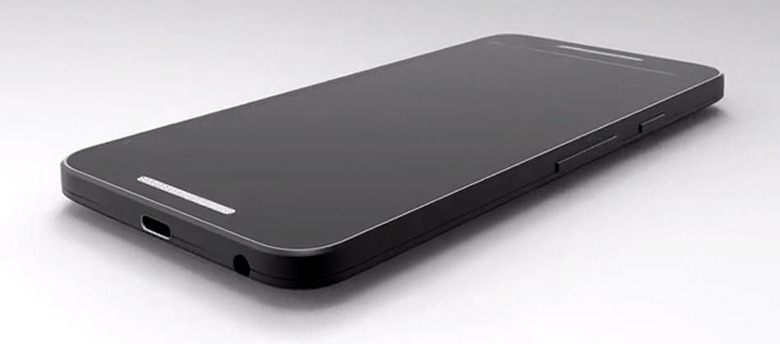 To the right of the lens is a dual-LED flash as well as an unknown black piece of plastic or glass. This area could be reserved for a laser-focus system, similar to that of the LG G4, LG G3, and OnePlus 2.

On the right of the phone is a standard power button and volume rocker, while on the top you'll find a single mic hole. On the bottom is a standard headphone jack and a port which might – MAYBE – be a USB 2.0 Type-C port put in place to move Google's devices into the future.
Up front you'll find two speakers, one for phone calls, the other for loudspeaker use. There is a possibility that this device has stereo sound, but we wouldn't count on it.
These images come from @Uleaks, the fellow behind NoWhereElse, posted originally to USwitch, where they suggest this will be the "Nexus 5 2015 edition" – or something similar.
Have a peek at the timeline below to learn more about the Nexus X – or whatever it'll end up being called – and stay tuned to SlashGear's Android hub!