LG Magna, Spirit, Leon, Joy mid-range phones go global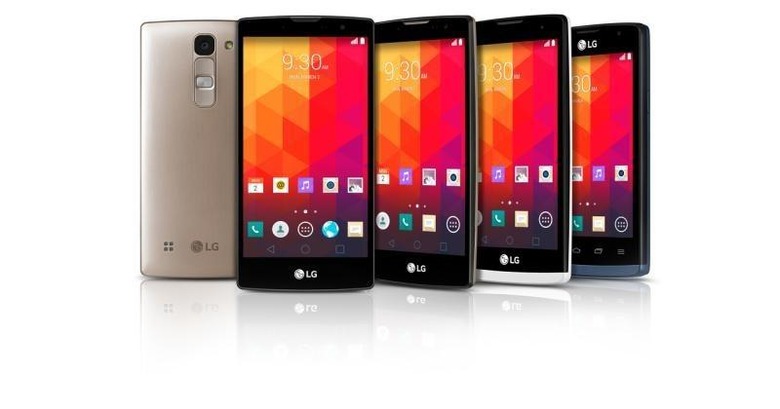 While it didn't unveil its next flagship at MWC 2015, LG did announce, or rather pre-announce, some smartphones. Among them was a batch of new mid-range devices to fill in the gap, not just in time, but also between it's high end and its low end offerings. Instead of the usual letter-based naming, however, LG opted to give these four, the LG Magna, LG Spirit, LG Leon, and LG Joy, real names, though not necessarily descriptive. And these four will begin their global trek in South America, followed by Europe and other regions before finally ending in North America.
Perhaps the most aptly named of the four, the LG Magna boast of the highest specs, but still within mid-tier range. That translates to a 5.0-inch HD screen, a 1.3 GHz quad-core processor 1 GB of RAM, 8 GB of internal storage, and a 2,540 mAh battery. The rear camera is a so so 8 megapixel while the front camera is a selfie-friendly 5 megapixels.
The LG Spirit is really the Magna in spirit, differeng only in the 4.7-inch display, still HD, and lower 2,100 mAh battery. The rear camera might either be an 8 megapixel or a 5, depending on the market, but the front camera is demoted to 1 megapixel only. Both Magna and Spirit have LTE capable models, with almost the same specs except for a slightly slower 1.2 GHz processor.
The LG Leon diverges more, though it has the same 1.3 GHz and 1.2 GHz quad-core CPU split between 3G and LTE models. The screen is now a considerably lower 4.5-inch FWVGA one. While both normal and LTE model sport the same 8 GB internal storage, RAM might differ slightly. The regular Leon might either have 1 GB of 768 MB of RAM, depending on the market, while the Leon LTE will always have 1 GB. The cameras also differ, with the plain Leon sporting either an 8 or 5 megapixel rear camera paired with a VGA front shooter and the LTE variant getting a 5 megapixel rear camera, also with VGA on the front.
The LG Joy is notably exceptional as it is the only one without an LTE model. It is likely the most budget friendly of the gang, with a 4.0-inch WVGA screen, 1.2 GHz dual, not quad, core CPU, 512 MB of RAM, and 4 GB of storage. The 5 megapixel rear camera will be quite sufficient for occasional snaps, but the fixed focus might be a downer. On the front, you get a VGA chat cam. It is also the only one to run Android 4.4 KitKat while the rest all boast Android 5.0 Lollipop.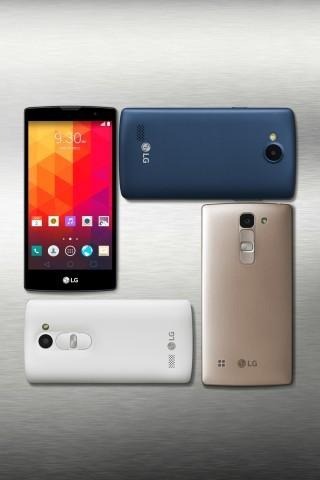 As mentioned, the four will make their way to South America first,followed by Europe, Asia, Middle East, East Africa, and then to North America. Like before, LG has not disclosed pricing, which will most likely vary depending on region and retailer.
SOURCE: LG