LG announces new mid-range smartphones ahead of MWC 2015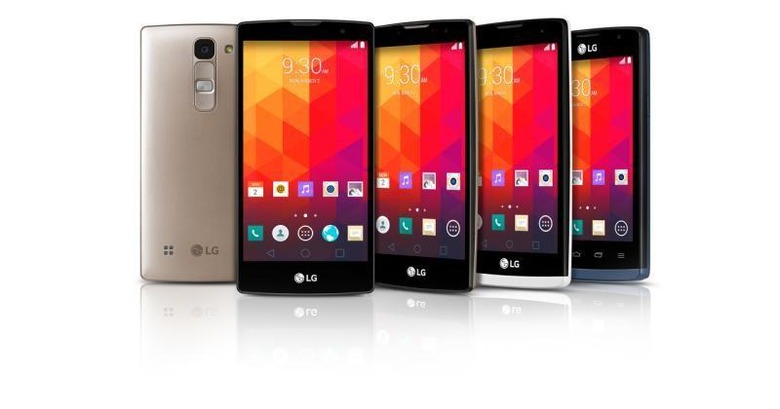 MWC 2015 is coming, so LG is doing what it does best: announcing new devices even before the event takes place. The Korean manufacturer may not have an LG G4 prepared next week, but it will try to make us forget about that by distracting us with other devices. For the Barcelona mobile event, LG will be showcasing its new roster of four mid-range smartphones that try to bring LG's popular design and user experiences found mostly in the higher end to a new generation of budget handsets.
The LG Magna, as the name might imply, is at the top of list. It also happens to have the biggest screen size at 5.0 inches. That one has an HD resolution that LG advertises to use in-cell display technology. In theory, this means less bezels and more responsive touch sensitivity. The LG Magna has 1 GB of RAM and 8 GB of internal storage and is powered by a removable 2,540 mAh battery.
The LG Spirit is not far behind and shares many features with the Magna. In fact, they are practically almost the same. The Spirit just has a smaller 4.7-inch screen and a smaller 2,100 mAh battery, but the rest of the specs are quite similar. Just to emphasize how similar they are, both smartphones have a very subtle 3000R curvature on their screens. Not as pronounced as the LG G Flex2 of, course.
The LG Leon is one small step down. With the same 1.2 or 1.3 GHz quad-core CPU, 1 GB of RAM and 8 GB of storage, the Leon's biggest drawback is its smaller screen, a 4.5-inch display with an FWVGA resolution. The battery is also, unsurprisingly, weaker at 1,900 mAh. The smartphone does have an 8 megapixel rear shooter similar to the former two, but instead of the 5 megapixel front camera of the Magna and the Spirit, it only has a VGA front cam.
The LG Joy occupies the lowest rung of the ladder and you won't be blamed if you saw it as the weakest link. It can have either a 1.2 GHz quad-core CPU or a dual-core one, depending on the exact model. The screen is an even smaller 4.0 inches with an even lower WVGA resolution. RAM can either be 512 MB or 1 GB, and storage can be 4 GB or 8 GB.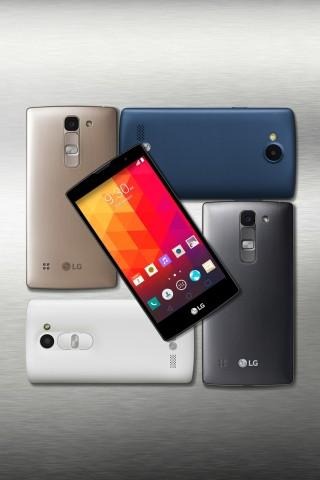 All four handsets will come in LTE and 3G models, which explains the variations in specs. They mostly share in LG's unique designs, both in hardware, like in the back control buttons, and software, like Gesture Shot, the new Glance View, and most likely, Knock Code. All will also be running Android 5.0 out of the box. These four LG smartphones will hit select markets this week, though LG has not disclosed prices.
SOURCE: LG