LG L90 smartphone to launch this week in select markets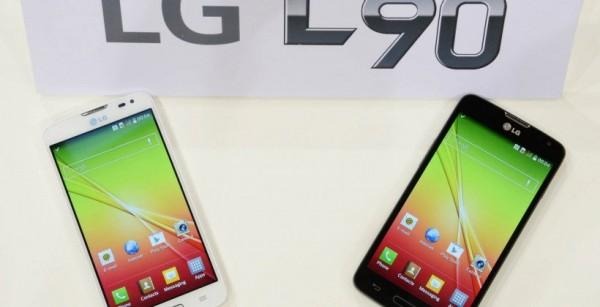 LG announced several new products during MWC 2014 last month. Among those, new smartphones that the firm announced ahead of the show was the LG L90. The L90 is the largest device in the L series III lineup. That entire line are devices aimed at budget shoppers.
The L90 is a lower end device, which is to be expected with any budget smartphone no matter whose name is on it. The L90 gets uses a 1.2GHz quad-core Qualcomm MSM8226 processor. That processor goes by the more recognizable name Snapdragon 400.
The smartphone uses a 4.7-inch IPS screen that offers qHD, 960 x 540 resolution. Higher-end devices squeeze a lot more resolution out of similarly sized screens. The smartphone also has 1GB of RAM and the device has 8GB of internal storage.
Internal storage can be augmented via a memory card slot. The L90 does support the Knock Code tap to unlock system. We already knew those specifications from last month, but the big thing we didn't know was when the L90 would launch. That launch is coming this week in many CIS regions. LG is still keeping mum on pricing.
SOURCE: Android Community