LG HS102 DLP Mobile Projector with battery for mobile use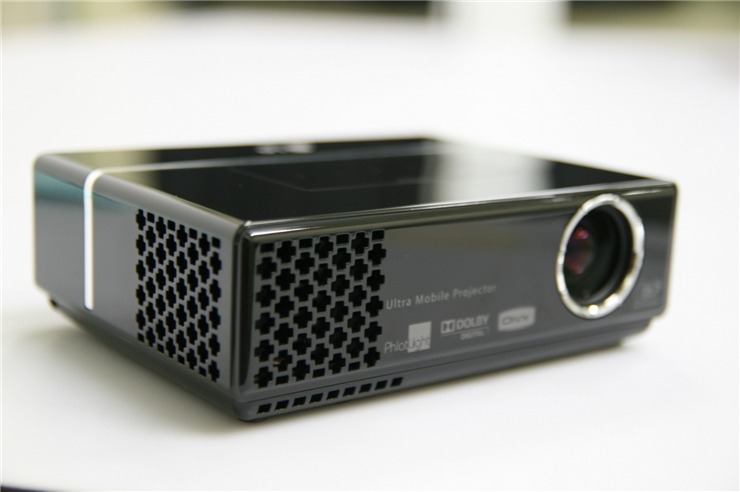 It's not only Dell with a compact projector on their books; LG have been toting the HS102 DLP Mobile Projector, capable of throwing an 800 x 600 image in either 4:3 or 16:9 aspect, with a rechargeable battery good for up to two hours.  Brightness is 160 ANSI lumens while contrast is a healthy 2,000:1.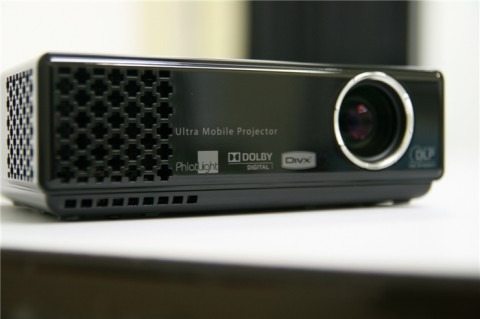 The HS102 uses PhlatLight LED technology rather than a traditional bulb, and has a DivX player integrated for mobile entertainment.  Connectivity includes USB (for plugging in memory sticks), RGB, AV from an included AV cable, and component.  There's also an IR port and headphone socket, and a tripod screw fitting underneath for easy mounting.
Despite the size the HS102 is capable of creating a 60-inch image from 1.6m away, with picture quality reportedly very impressive (colors are particularly saturated).  It's on sale in South Korea for ₩670,000 ($555).  Full specs here.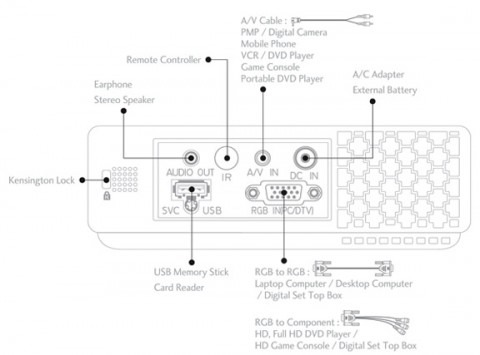 [via Engadget]