LG HomeChat talkative kitchen appliances go live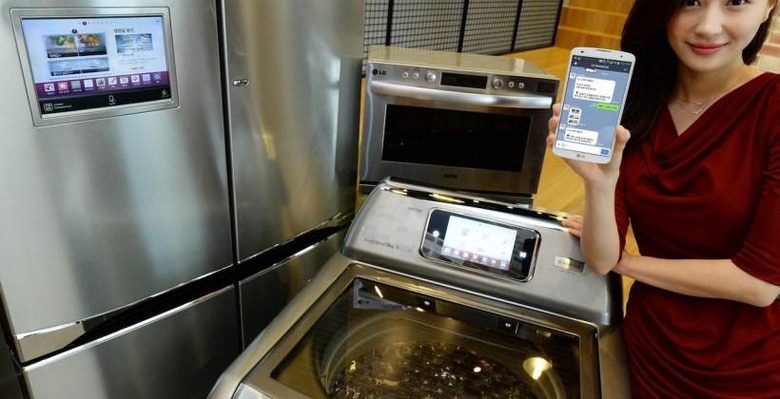 LG's HomeChat system of talkative appliances has hit stores, a range of high-tech kitchen kit with which users can have two-way conversations over messaging app LINE, including seeing exactly what's left in your fridge. Previewed at CES, HomeChat – which will be offered in South Korea only, at least initially – uses natural language processing to allow you to confide in your washing machine "much like chatting with a close friend."
We can't say we've ever really wanted to have a heart-to-heart with our home appliances, but some of HomeChat's features do have appeal. For instance, the Smart View system in LG's refrigerator automatically snaps a photo of what's on the shelves whenever the door was last opened and closed, and can send that over LINE.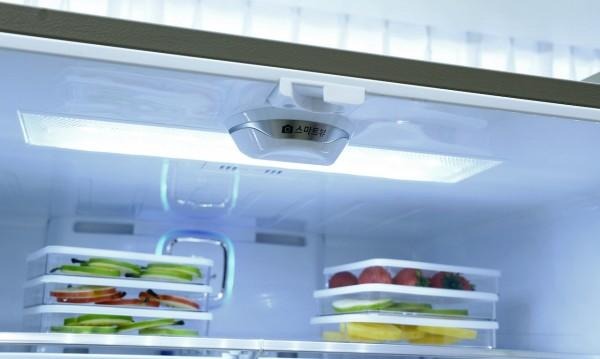 That means you can quickly check to see whether you really do need eggs or not, while you're still at the grocery store. If you can be motivated to log what items you put inside, and their expiration date – either by the app, or the touchscreen panel on the fridge itself – the Smart Manager app can give a more specific list, including telling you when you might need to buy fresh milk.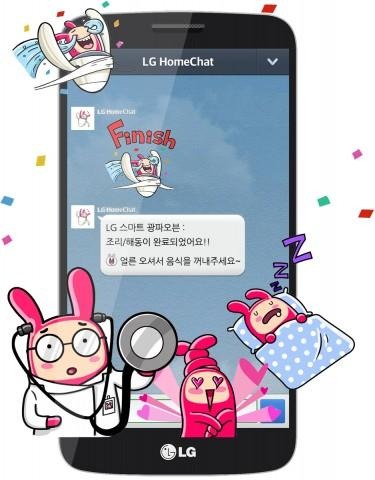 There's also a Health Manager tool to make recommendations on diet depending on individual health goals and what ingredients you have to hand. You'll have to tell your fridge how heavy you are, though, as well as some other basic details.
The fridge isn't the only smart appliance, however. LG's Smart Washing Machine can respond to questions like "what are you doing?" and reveal what stage it's up to in the cycle (no word on whether asking "A/S/L?" gets a response), and can be remotely started from afar too.
LG will be able to update the machine with new programs via its WiFi connection.
Finally, there's the Smart Lightwave Oven, which can chat about possible recipes and then automatically preheat itself when you're getting home. The appliances can even send special stickers in the IM to illustrate their current "mood".
LG says it expects to launch HomeChat-capable models in other markets – including the US – in due course.