LG Heart Rate Earphones release tapped officially (no Secret needed)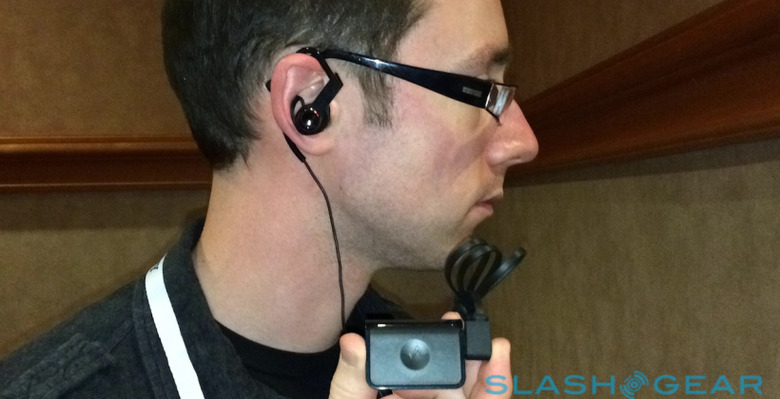 Two entries into the wearables universe have been re-revealed today by LG for release in the United States. In addition to the Lifeband Touch, the LG Heart Rate Earphones were given the hands-on treatment earlier this year at CES 2014. There we discovered that not only were heart rate-tracking earbuds real, but that LG had a pair ready to go at the start of this season.
The Apple-made heart rate-tracking earbuds (EarPods) turned out to be a very, very simple hoax. LG's version – which they've had in the works for many moons – are very real. They're set to be delivered alongside and completely compatible with the LifeBand Touch as well.
With the LG Heart Rate Earphones, users will be using PerformTek sensor technology. LG's team-up with PerformTek here allows users to check their heart rate via blood flow signals in their ears.
These earphones – earbuds, if you prefer – also delivers audio.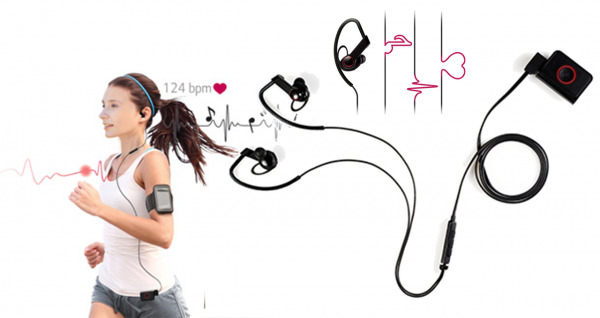 You'll connect the Heart Rate Earphones to a separate clip-on medallion for Bluetooth 3.0 connectivity. These Heart Rate Earphones work with a weight of 26.7g (Earphones) / 18g (Medallion) and size in at 46 x 33 x 17mm.
You'll be able to use the built-in mic with these earphones to make hands-free calls, and you'll have a Voice Guide in your ear as well, telling you if you have any heart rate issues to worry about. You'll also be able to receive status updates telling you of your heart rate and VO2 max (maximal oxygen consumption) levels as you run.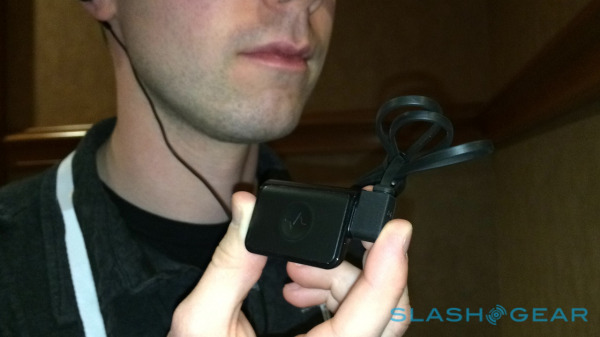 These earphones will likely be released alongside the LG Lifeband Touch in the United States on the 18th of May, 2014. Following this, the earphones will be released in Europe and Asia in "key markets" over the next few days and weeks.
NOTE: We're checking with LG on the exact release date of these earphones as the initial release only details the Lifeband Touch specifically – stay tuned!