LG, GM Team Up To Develop Chevrolet Bolt EV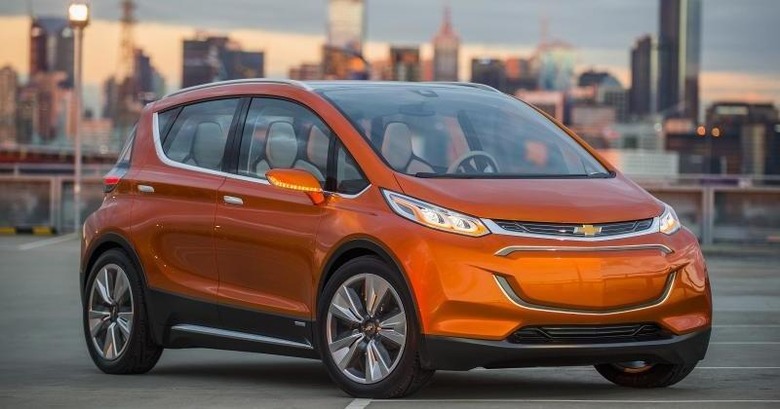 When you hear of tech companies' involvement with modern, high tech cars, it's usually limited to a few pieces of technology inside the cabin, more often than not, the infotainment system. General Motors, however, is trying to be special by involving LG, popular for its smartphones, TVs, and appliances, in the development of its upcoming Chevrolet Bolt electric vehicle. This makes LG perhaps one of if not the first major consumer electronics manufacturers to be a strategic partner in developing one of the cars of the future.
Given that LG is a giant company with multiple businesses, it isn't really surprising that it would want to go into this venture. Beyond consumer-ready electronics and devices, the company also works on displays and batteries. In fact, it's the latter that formed the basis of an earlier partnership with GM, which saw LG Chem's as the sole supplier of battery cells for the 2010 Chevrolet Volt.
An EV, however, is a more sophisticated vehicle especially considering its nature. Here, LG will be involved in more than just batteries and will be supplying a lot more components for the Chevy Bolt. The list includes an Electric Drive Motor built from GM's design, an on-board charger, battery heater, accessory power module, and instrument cluster. Of course, LG will also be developing the infotainment system, though at the moment there is no mention of the form it will take.
This isn't LG's first rodeo with an automobile maker. Aside from the Chevy Volt partnership, LG was also involved, though in a less critical way, with Audi's Prologue. At CES early this year, Audi showed off a custom LG smartwatch, a design that would later find its way to the LG Watch Urbane LTE, that can be used to control the car. Given LG's deeper ties with GM, it might be possible that the two will also come up with a similar integration with LG's smartphones and smartwatches.
SOURCE: LG