LG GD900 Landing July 1st: Live Photos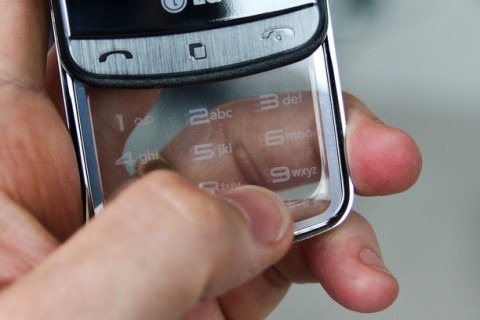 LG have announced a launch date for their GD900 cellphone, promising that UK buyers will be able to pick up the clear-keyboard slider from July 1st.  Packing a full touchscreen LCD, as well as a touch-sensitive slide-down transparent control panel, the GD900 uses the same OS and UI as the LG Arena; Pocket-lint were on hand to grab these live photos.
Hands-on video demo after the cut
The transparent touchpad can be used to control zooming in the camera, as well as within the phone's browser as a trackpad.  That way it keeps the screen clear of jabbing fingers.  Whether it's actually a better way of controlling the phone or not is something of a moot point; really, the GD900 is LG's way of saying "look at what we've done first".
We caught up with the GD900 at CTIA09, and shot the following video hands-on demo.  No pricing for the handset has been announced, nor availability for the US market, but in the UK we'd be surprised if it wasn't offered free with a new (albeit mid- to high-end) contract.
[vms d1345dd8fe4e481144d8]