LG G7 release details leak: Date with big specs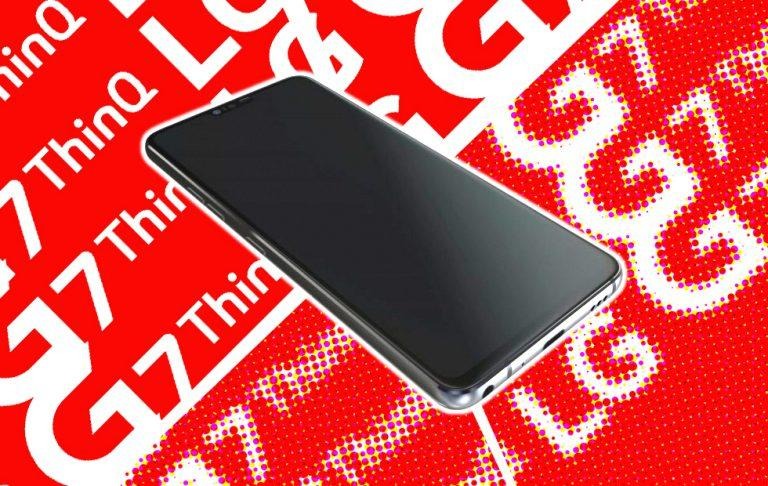 Today we're having a peek at the LG G7 ThinQ, a sort-of rebranding of the LG G lineup, but still in the G6 swing of things. To be clear – it would appear as though LG's latest smartphone won't be significantly different from its predecessors with any regard to its newly donned "ThinQ" branding. That's just a move that's being made to tie the phone in closer with the rest of the products LG has available – in the smart home, appliances, wash machines, and whatnot.
The device you're looking at above and below is what we're expecting from LG, more or less. This device is going to run along with what the most recent device in this line had – a very, very nice display. Other than that, we're expecting quite a few specs to match up with the competition.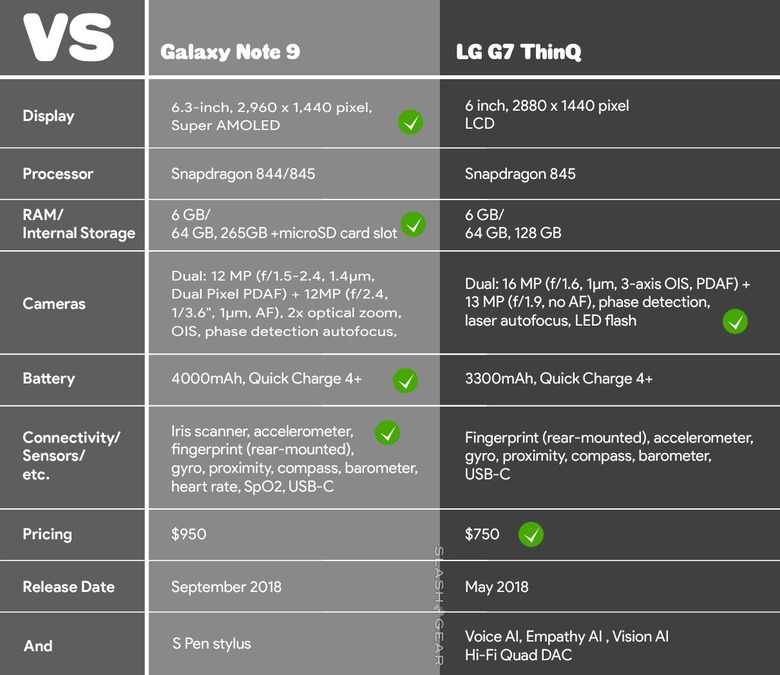 The list of specs you see here come from leaks, anonymous insider tips, and informed assumptions based on precedent. Until LG reveals the full line of specs officially, we can't truly know what they'll bring to the table. Everything shown below is pre-announcement, pre-confirmation from LG. Take it all with a grain of salt. You'll also notice a Galaxy Note 9 up there – have a peek at our Galaxy Note 9 vs iPhone X Plus fight while you're pumped up for a scuffle.
The most recent images come from EvLeaks and our most recent collection of reported creators. The colorful image is likely part of LG's release suite of advertisement graphics – that's generally what EvLeaks seems to have access to. The rest come from OnLeaks, a creator who generally has reliable access to blueprints for devices of all sorts.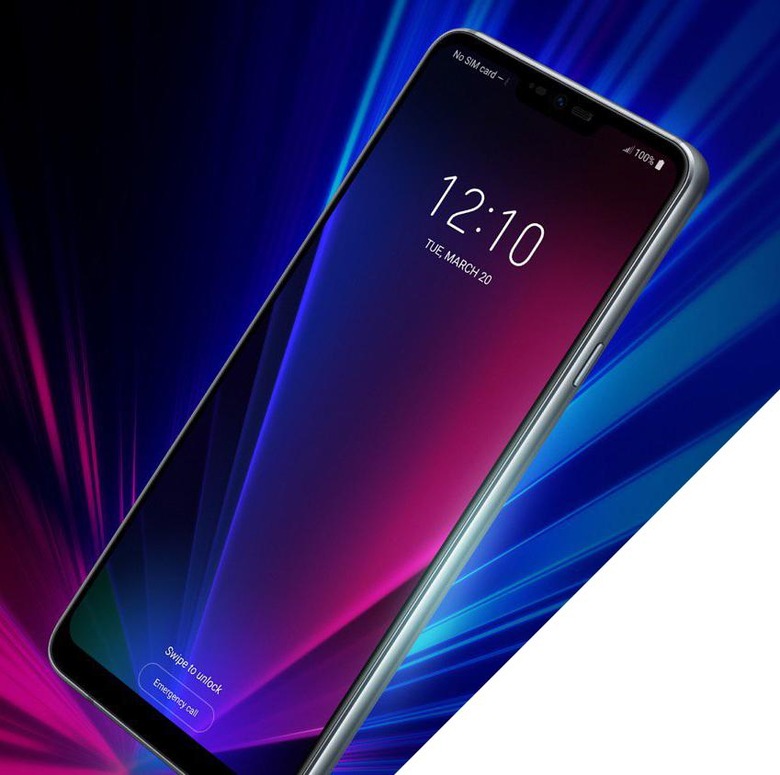 This LG G7 ThinQ will almost certainly sport a pair of cameras at its back with LED flash and a fingerprint scanner. Up front there'll probably be an oddly-shaped display interrupted only by an array of cameras and sensors at its forehead. Along the bottom: a speaker, a USB-C port, and a headphone jack – a PROPER headphone jack.
If this phone is anything like the LG G6, it'll be a masterpiece of display and audio finesse. The camera will be decent, but nothing to freak out about. The device's body will be hearty, but not impervious to big drops – and the display will be flat. So fantastically, preciously flat.
We're expecting the LG G7 ThinQ to be revealed by the company on May 2nd. We expect this because LG put out a press release with details about the device "LG G7 ThinQ" with the launch date May 2nd at events in New York and Seoul.