LG G6 Unlocked version release date today for most carriers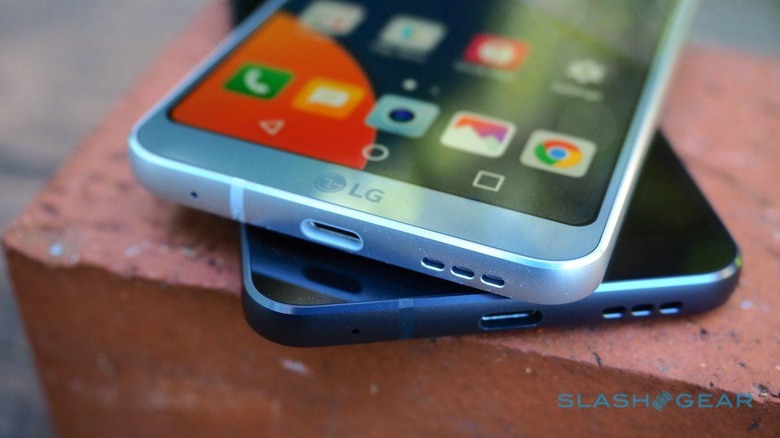 There's a new version of the LG G6 available as of this morning, one without a lock on it. This unlocked LG G6 is the first able to work with all major US carriers interchangeably. That includes GSM and CDMA carriers, the top three in the USA including AT&T, T-Mobile, and Verizon. This version of the device is the "North American Variant" of the unlocked phone, and includes mostly identical specs to that of the carrier editions.
As we've discussed in our original LG G6 Review, this device includes a 2.35GHz Snapdragon 821 processor with a quad-core CPU. That's run with 4GB of RAM and includes a cool 32GB of internal storage. Up front is a 5.7-inch IPS LCD touchscreen display with 2880 x 1440 pixel resolution.
SEE: Our big LG G6 Review
Inside is a 3300mah non-removable battery to power the so-called "mostly-screen" phone. This phone runs Android 7.0 Nougat right out the box with LG's customizations and added apps. Up front is a 5-megapixel camera while around back there's a set of two cameras. One of these is a 13-megapixel shooter with a 71-degree field of view. The other is a 13-megapixel shooter with a 125-degree field of view.
As it is with all unlocked phones, it's recommended that users check with their preferred carrier before purchase. Checking whether they're able to provide service to the phone before purchasing the phone is the first step any user should take. Then buy it from Amazon or BHPhoto or – eventually – straight from LG online for around $600 USD.
Again, have a peek at our full review of the LG G6 to get a good look at what this device is all about. Spoiler alert: it's all about the display. That glorious, super-monstrous display that takes up most of the frontside of the phone.