LG G6 joins Amazon's ad-supported cheap Android range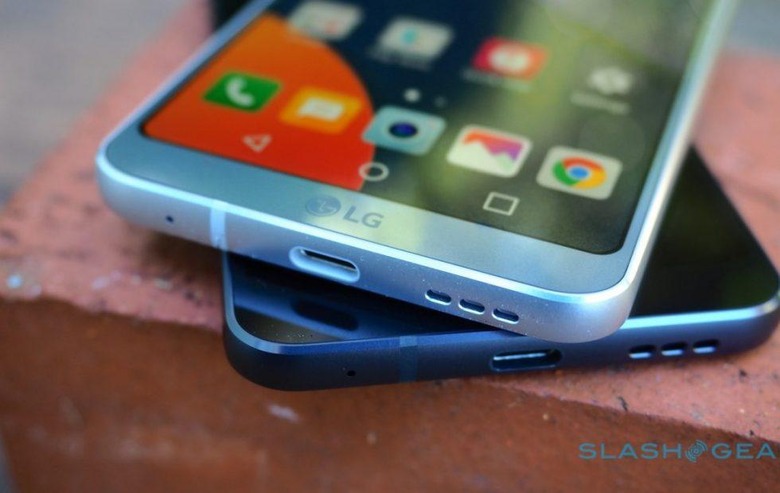 Amazon's Prime Exclusive Phones line-up is getting some high-end additions from LG, giving the option of a flagship smartphone for a lot less cash, albeit with a compromise. Launched in 2016, the program offers a range of Android smartphones currently priced from just $59.99, significantly undercutting the usual list price. Only Prime subscribers are eligible to grab the deals.
The compromise, however, isn't just in being part of Amazon's Prime scheme. In return for cutting the price, the retailer co-opts some of your new phone's lockscreen. That's then used to show personalized deals and product recommendations, along with the usual notifications.
Otherwise, you're looking at a regular unlocked phone which can be used with any carrier that the device has band support for. Prime subscribers can buy a Prime Exclusive Phone once every twelve months at most, and if you buy one of the devices at full price while on a Prime trial, then subsequently cough up the cash for a whole year, Amazon will refund the difference in the smartphone's price.
MORE LG G6 Review
Today, four of LG's most recent Android phones have joined the roster of devices. The LG G6 is probably the most familiar, with its 5.7-inch QHD display and dual 13-megapixel rear cameras, one of which has a wide-angle lens. Normally, Amazon would sell it unlocked and SIM-free for $449.99, but as a Prime Exclusive Phones device it's $399.99, a $50 saving.
The LG G6+, meanwhile, has the same core specifications as the G6, but increases the onboard storage from 32GB to 128GB. Normally, it's listed at $695, but if you're a Prime member who can stomach the ads, it'll be $499.99.
The other two devices are more affordable still. The LG Q6 has a Snapdragon 435 processor and a 5.5-inch 18:9 aspect display, along with 3GB of RAM, 32GB of storage, and a single, 13-megapixel camera on the back. It'll be $229.99, $70 less than usual retail.
Finally, the LG X charge is notable for its sizable 4,500 mAh battery. It has a 5.5-inch HD display and a 13-megapixel camera too, along with 2GB of RAM and 16GB of storage. It'll be $149.99 as a Prime Exclusive Phones deal, rather than $199.99.
All four of the new LG additions to Amazon's scheme are up for pre-order now, and will ship on November 9. If you subsequently want to get rid of the ads you can do that, but Amazon will charge a one-time payment which varies depending on a variety of factors, including which phone you bought.